In this era, it makes a lot of sense to introduce your kids to technology and what better way to do so than to buy them a Chromebook. Back when we were kids, most of us only had access to a Windows-based machine, if we even had it at all. Although Windows is pretty user-friendly, it can still be a bit difficult to use for really young kids.
On the other hand, we have the ChromeOS whose user interface is just like Google Chrome, so your kids are sure to find it familiar and easy-to-use if they grew up with a phone in their hands. And, if you're a fan of Linux and you want your kids to follow your footsteps as well, then giving them a Chromebook would be the right choice since they will be introduced to a Linux-based operating system at the same time.
With that being said, if you're visiting this article, then it's already clear that you've made up your mind about going for a Chromebook for your Kids. However, you might get confused when choosing the right Chromebook for your kid since there are a plethora of Chromebooks available in the market. Well, if that's the case, then you need not look further as we'll be covering all the best options here today.
Top 5 Chromebooks for Kids
1. Google Pixelbook Go
There's very little doubt that this machine is perfect for not only all the kids out there but also for everyone else. One of the reasons for this is that Google Pixelbook Go provides the buyers with so many options that at least one of them satisfies the budget and needs of the buyer.
There are four variants of this device. They come with the following specs: (1) Intel Core m3 processor with 8GB RAM and 64GB storage, priced at $649; (2) Intel Core i5 processor with 8GB RAM and 128GB storage, priced at $849; Intel Core i5 processor with 16GB RAM and 128GB storage, priced at $999; and (4) Intel Core i7 processor with 16GB RAM and 256GB storage, priced at $1399. Unless your kid wants to get into programming, video editing, or any other such complicated stuff, the first two models should be able to satisfy most of the needs of your child without going too hard on your budget.
This device also accompanies effective display options since even its least-expensive model comes with a 13.3-inch Full HD touchscreen. When it comes to the battery life of Pixelbook Go, this machine can last up to 12 hours, so your kid doesn't have to worry about running out of battery when doing homework or watching videos.
Talking about the cons of this machine, it doesn't have many, and the only one that is coming to our mind right now has to be its steep price. Its price is justified considering the vast array of features this device comes with. If this product has managed to impress you to the point you've made up your mind about buying it, consider visiting its official online store.
2. Asus Chromebook Flip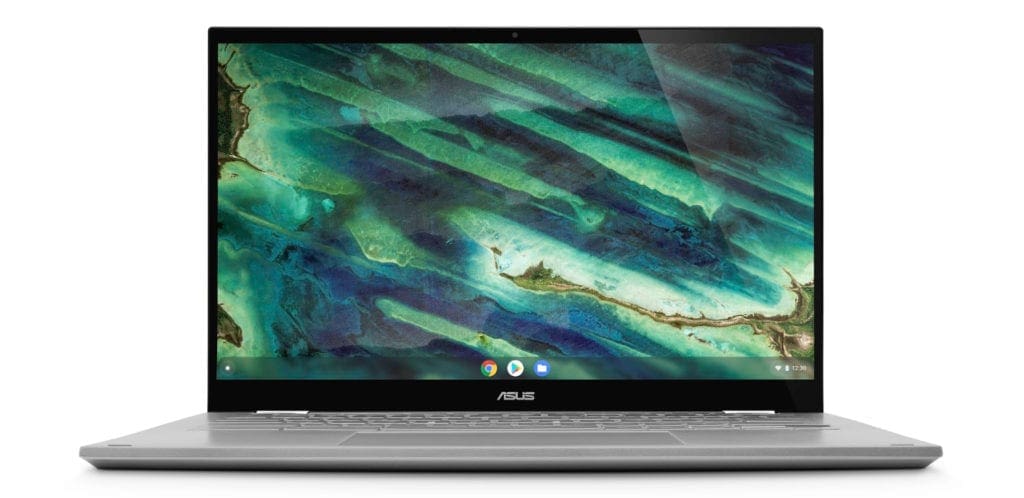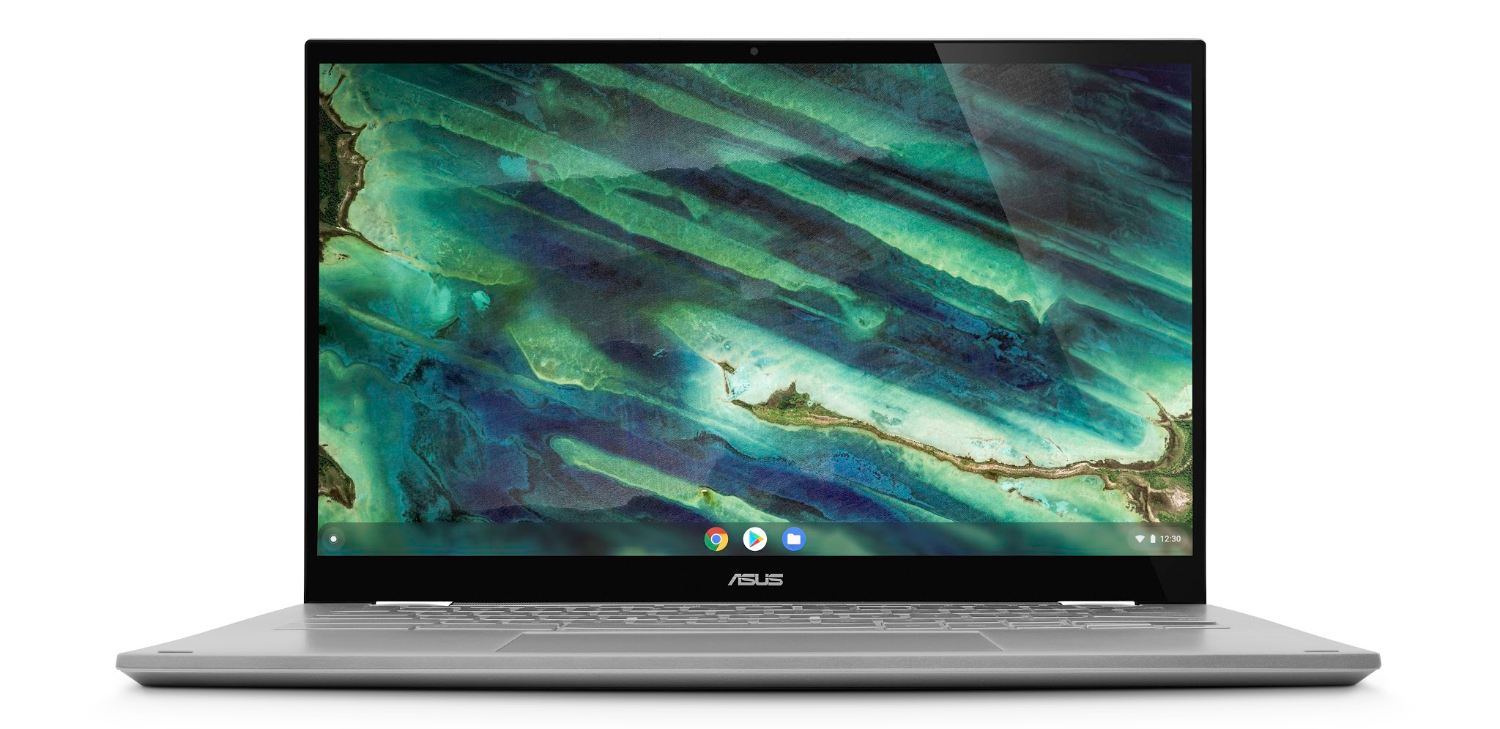 The best thing about the Asus Chromebook Flip and what separates it from other Chromebooks out there probably has to be its design. More specifically, this device allows you to rotate its screen to a complete 360-degree and turn it into a tablet. All thanks to this feature, your kid can even this device in the comfort of their bed in case they get tired of using it as a laptop.
Similar to Pixelbook Go, there are different models of this machine as well that accompany low-end to top-notch specifications. If you're short on cash and think that a low-end processor in Intel Celeron @2.6 GHz, 4GB of RAM, and 32GB storage should be enough for your kid, we recommend going for the C214MA model that costs about $438. However, if you want to buy your kid a Chromebook that they can use even when they grow up, you should consider going for the C302CA model that sports an Intel m5 processor, 4GB of RAM, and 64GB storage and carries a price tag of $727.35.
The first model that we discussed comes with an 11.6″ HD touchscreen, while the other model sports a 12.5″ FHD display. Although the C214 might fall short when it comes to its display, it has an impeccable 14 hours battery life, while the C302CA can run up to 10 hours without a charging session. If your kids also love playing games, then the Asus Chromebook Flip would make the perfect Chromebook for them as it even supports the apps you can find on Google Play Store.
3. Samsung Chromebook Pro Convertible
This is yet another machine that can turn out to be great for your kids. Just like the Asus Chromebook Flip, this device can also turn into a laptop by completely rotating its screen. Besides, it comes with pretty impressive specifications as well. The Samsung Chromebook Pro comes with an Intel m3 processor, 4GB RAM, and 32GB storage, which should be more than enough for kids.
Talking about its display, you'll be getting a 12.3″ LED screen that provides clear output. And, in terms of its battery life, this machine usually lasts up to 9 hours, which is about as long as an entire school day. Last, but certainly not the least, this product comes with a stylus (pen) with which your kids can practice their drawing skills on the Chromebook.
Similar to the machines we discussed earlier, the Samsung Chromebook Pro also comes with plenty of features, and thus, its price tag of $664 can be justified.
4. Acer Chromebook 14
The first three devices are perfect for people with a big budget and older teens. However, it makes sense if you wouldn't want to spend too many bucks on a kids' Chromebook, and if you agree, then the Acer Chromebook 14 might just be the Chromebook you were looking for.
This machine comes with an Intel Celeron N3160 processor, 4GB RAM, and 32GB storage. Although these specs are anything but impressive, you shouldn't worry about your kid facing a lot of lag during their work because the lightweight ChromeOS doesn't take up too many resources. The most fantastic feature of this laptop has to be its big, 14″ FHD display, which makes it optimal for playing games and watching videos. Additionally, your kid also won't have to worry about charging the laptop multiple times a day since it can last up to 12 hours after complete charging.
Nevertheless, you'd still have to be a bit mindful of the specs, so if you think the hardware on this machine will suffice the needs of your child, then you can get this Chromebook right now for only $259 on Amazon.
5. Asus Chromebook C202SA
If your kid isn't old enough for a laptop, but you want to give them one anyway, then one viable option could be the Asus Chromebook C202SA. The reason for this is that this Chromebook is pretty rugged and water-resistant as well, so you need not worry about your child spilling water on it or dropping it down.
When it comes to its hardware, you'll have to make a bit of a compromise since this Chromebook sports an Intel Celeron N3060 processor, which is no match to the processors of today. Apart from that, you're also getting 4GB of RAM and 16GB storage, which are satisfactory for a Chromebook. Now coming to the display and battery life, this Chromebook by Asus comes with a pretty average 11.6″ HD screen and lasts up to 10 hours. Also, this is the cheapest Chromebook on this list, as you can get it for only $175 from Amazon.
Conclusion
Since Chromebooks are quite easy-to-use, secure, and affordable, it would make sense why parents would want their kids to have a Chromebook as their first computer. Other than that, as we have seen from this list, the market has plenty of Chromebooks to offer suited for children of all ages. That is why we tried picking Chromebooks having different purposes, hardware specs, and price tags, so there's at least one machine that fits the budget and demands of our readers. If you have any other Chromebook for kids in mind, make sure to tell us about it in the comment section.