It is quite apparent that Asus Chromebook Flip has been one of the most popular ChromeOS-powered products in the market for a while now. With that being said, one might wonder whether this product lives up to all its hype or not before opting for this device. If you also feel like learning more about this machine, then you came to the right article.
Today, we are going to be discussing what the Asus Chromebook Flip is all about and the departments it excels and fails to deliver.
Asus Chromebook Flip Review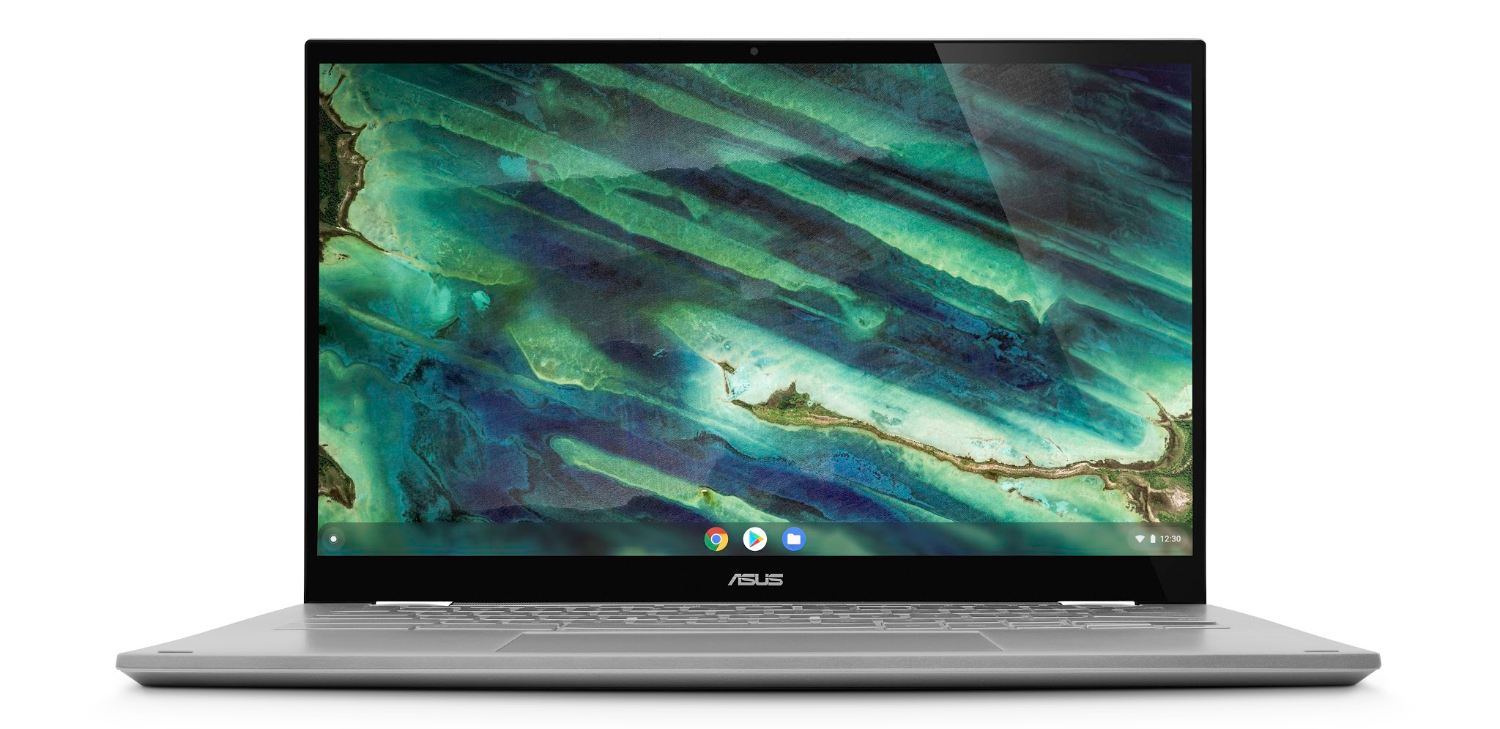 On your hunt for a Chromebook device, you're sure to encounter a wide variety of Chromebooks made by Asus. The company has played a significant role in the Chromebook market for several years, but what changed the landscape for Asus has to be their Chromebook Flip series. This laptop is not only coupled with top-tier hardware but also has been designed in such a way that its users would find the product comforting to use.
Before delving into the specifics of this series, we should first have a look at the Auto Update Expiry (AUE) for all its models. If AUE sounds unfamiliar, just know that its the date when your Chromebook will stop receiving updates by Google.
| Asus Chromebook Flip model | AUE |
| --- | --- |
| C100PA | Jul 2020 |
| C101PA | Aug 2023 |
| C213 | Jun 2024 |
| C214 | Jun 2026 |
| C302 | Jun 2023 |
| C433 | Jun 2026 |
| C434 | Jun 2026 |
| C436 | Jun 2028 |
As you can see, apart from the C100PA, C101PA, and C302 models, the rest of them have their AUE after at least four years. We would recommend going for the models that have longer AUE dates if you don't want to end up with a device that's no longer supported by Google just after a few years.
Now, it's about time we get to discussing the pros and cons of the Asus Chrome Flip. Although we can't come up with a conclusion before having a look at this device, one thing that we can certainly say is that no matter how many pros this product would have, there would also be some downsides to it as well. So, if you don't want to opt for a device that would start bugging you after some time, you should take a good note of its pros and especially its cons.
Pros
1. Powered by ChromeOS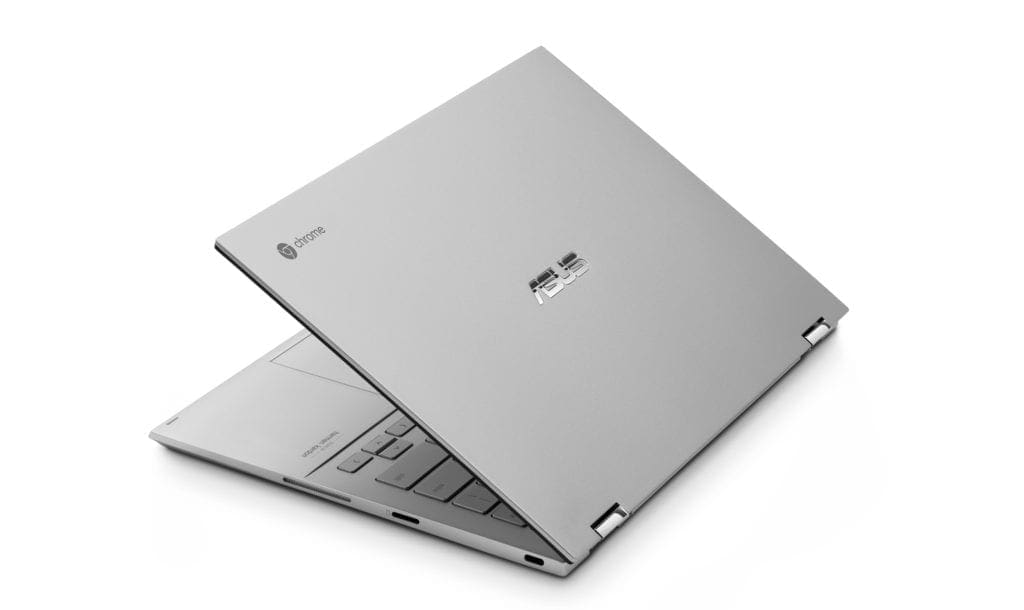 The makers had nothing to do with this trait of the Asus Chromebook Flip, but the fact that the machine is based on ChromeOS can still be pretty beneficial for those buying it. As you might already know, the Chromium operating system is a replica of Google Chrome based on the Linux kernel. So, if you want to make the shift to a user-friendly, Linux-based OS, then the Asus Chromebook Flip can turn out to be a pretty good choice.
Apart from that, ChromeOS is also pretty lightweight in that you'll be able to perform most of the basic tasks, such as word processing, watching videos, and internet browsing, without the system taking up too many resources. Accordingly, even if you opt for a Flip model that doesn't have high-end specs, you'll still be able to do a lot with it without having to compromise on the speed either.
If you're a Windows user, you would know quite well how about how painful those updates can be. You have to be lucky to install an update and not experience a plethora of bugs afterward. This is experience talking, not something I heard on the Internet because just recently, I updated my Windows system, and the touchscreen won't work at all in addition to a few other glitches. On the other hand, you have updates by ChromeOS that are known to be quite smooth and also won't make your laptop a pain in the neck to use. So, if you've even gotten tired of crappy updates, then you'll love how seamlessly your Asus Chromebook Flip updates.
Lastly, another great thing about this operating system is that it uses the cloud to save most of the user information. Because of this, you won't have to rely on ample disk space and external storage devices to protect your data, and you won't certainly have to worry about losing your valuable files in case something goes wrong with your hard disk. The option to backup your data will always be there on any other Chromebook device you use.
2. Top-notch Specs
On the official Asus website, you're going to see six available models of its Chromebook Flip series, all of which have varying specifications. With that being said, the majority of these models come with high-end hardware that's not often seen in the world of Chromebooks.
Starting with the cheaper options in the C101PA and C214MA models, they come with less impressive processors, i.e., OP1 Rockchip RK3399, and Intel Celeron @2.6 GHz. In terms of RAM and storage space, both these machines come with 4GB main memory and 32GB eMMC storage. Although these specs aren't that amazing, they can still get the job done quite well, all thanks to the lightweight ChromeOS.
Now coming to the models with better specs, we have the ASUS Chromebook Flip C302CA that comes with a pretty top-notch processor in a 6th Generation Intel Core m7 chip. However, you also have the option to go for a Core m3 or Pentium processor in case you're a bit short on cash. Plus, there are 4-8GB of RAM and 64GB storage space as well.
For the other models that include C433TA, C434TA, and C436FA, you would get a powerful processor that you rarely see in Chromebooks, which is none other than the Intel Core i7. The first two models come with 8GB memory and 128GB eMMC storage. However, the third model easily overpowers all the different models of Chromebook Flip since it comes with a 10th Generation processor, 16GB of RAM, and 512GB PCIe SSD storage.
Also, if you're wondering what's the difference between an i7 and an m7 chip, just know that the latter has been specifically designed for mobile devices and consumes less power and generates less heat. With that being said, in terms of the processing speed, the i7 processor would have the upper hand.
3. Impressive Body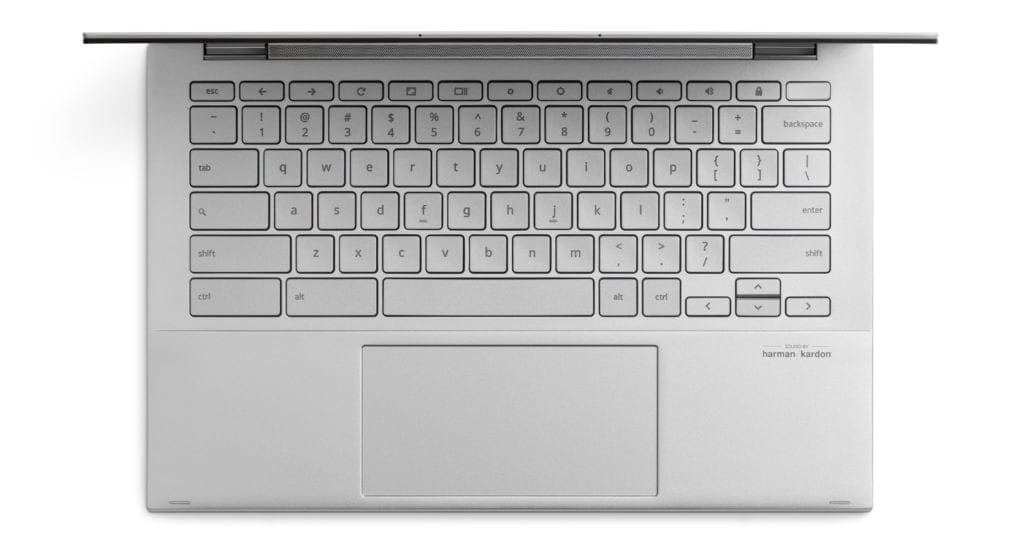 Not undermining the other pros of this device, but what sets apart the Chromebook Flip from the rest of the Chromebooks out there probably has to be the fact that it can be rotated to a complete 360-degree. According to the makers, the device can be set up in 4 ways: Tent Mode, Tablet Mode, Laptop Mode, and Stand Mode. All thanks to this and its touchscreen, not only is this a laptop but also a tablet device that you can even use in the comfort of your bed. Apart from that, the tent and stand modes are also perfect if you're ever in the mood for watching movies.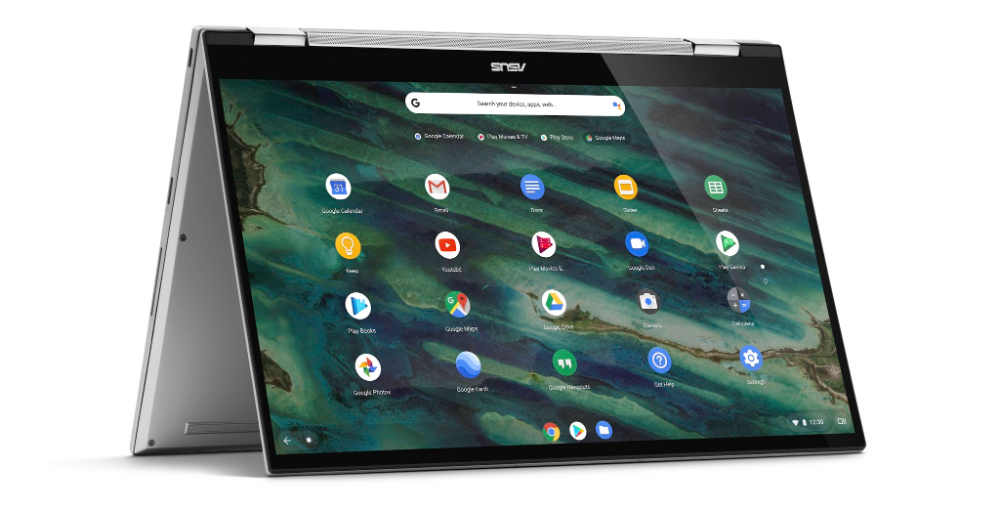 Except for two models of this series, all the other ones come with pretty impressive screens. The C302CA model is coupled with a 12.5-inches, Full HD display, while the rest of the models in C433TA, C434TA, and C436FA sport a 14-inches, Full HD NanoEdge display. Plus, the body for all the models has been designed in such a way that your eyes would instantly fall in love with it, and you'd find the device quite comfortable to use and easy to carry.
4. Long-lasting Battery Life
If battery timing is one of your top priorities, then you're certainly going to love some of the models in these series. There's a model that can last for up to 14 hours in C214MA. For all the other models, you should expect to get up to 10 hours of battery life. So, if you opt for the Chromebook Flip, you won't have to worry about having a charging port by your side while using this device.
5. Google Play Store Support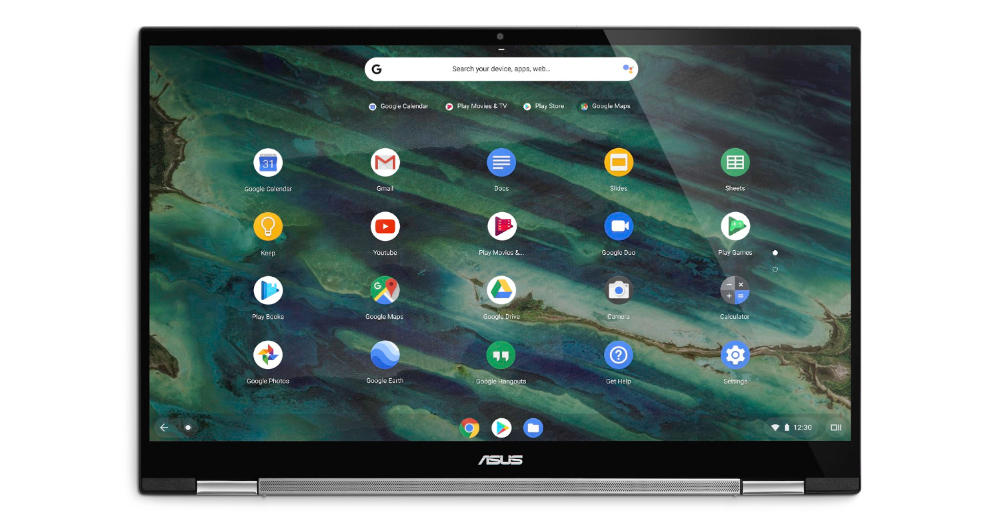 For the people making the shift to a ChromeOS device, the hardest thing to do would be to say goodbye to the plethora of software that only runs on Windows, Linux, or macOS and then settles for the Chrome Web Store for all their application needs. With that being said, the Asus Chromebook Flip might make your migration a whole lot easier. How? Well, in addition to the Chrome Web Store apps, you're also going to get access to the wide variety of apps available on Google Play Store, which is sure to satisfy your application needs a bit better.
Cons
1. A tad pricey
The Asus Chromebook Flip series comes with a lot of options, and thus, some of its models can go a bit hard on your budget. If you're looking to buy a model with top-notch specs, best believe that that it's going to be a bit pricey.
In particular, the C436 model of the Chromebook Flip series would probably have everything that one would need, but it costs a whopping $999, which could be out of the budget for some of the folks out there. On the other hand, there are a few more affordable options as well, but the problem with them is that they would lack in the hardware department. However, if you just need a Chromebook for performing basic tasks, you won't have any trouble getting by with the other less expensive models.
2. Underwhelming Speakers
Laptops are not known to have that fantastic, bass-firing speakers, and even if they had it, you certainly wouldn't expect them from the less expensive models of the Chromebook Flip. However, what you can expect from this series of Chromebooks is an excellent pair of speakers with minimal distortion even though they don't have any bass. With that being said, even the more expensive models of the Chromebook Flip series were found lacking in this department with mediocre speakers that caused distortion, and what's surprising is that the distortion was still present in low volume. Considering this, if you want to listen to music, you better use earphones if you don't want your ears to be left unsatisfied. Moreover, you also shouldn't try to do a conference in a large hall, only depending on the built-in speakers of your laptop since they're not that loud.
Conclusion
Seeing all the pros of the Asus Chromebook Flip, one thing that we can say is that the product certainly lives up to all the hype that surrounds it. Plus, the cons of this device have no chance of standing up against its pros. Apart from that, the buyers are also presented with plenty of models with different price ranges, so they could choose the option that best satisfies their needs and budget. Lastly, we're eager to hear about your experiences with the Chromebook Flip that you can talk about in the comment section below.