As one of the most complained topics of Chrome users, it has been recently published in the Chromium blog that measures have been taken to reduce abusive notification content. It seems that the people behind Chrome's working have gotten exceedingly serious about this issue.
With the latest version, Chrome 86 has put forth a brilliant effort to minimize the risks of notorious phishing scams, malware, and other attempts to gain users' log-in credentials. Now, there will be a so-called "quieter UI" that'll show up as a prompt whenever Chrome detects abusive notification content from a website. Here's how it looks like.
Catch a glimpse of the Quieter UI on mobile as well.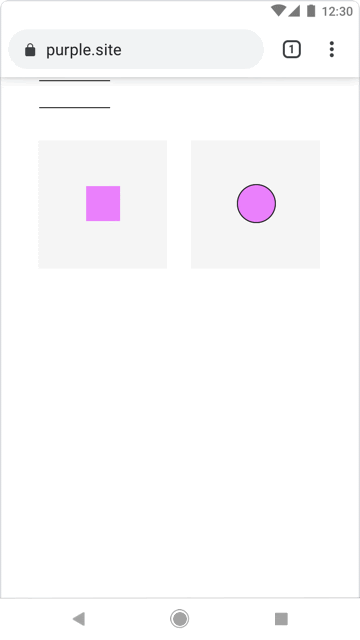 Previous versions such as Chrome 80 and Chrome 84 only paved the way for the development of this update. It's only Chrome 86 that really holds power to do something about suspicious notifications.
What really happens is that Google has an automated web crawling service that subscribes to the push notifications of websites once in a while. Then, using Chrome's Safe Browsing Technology, these notifications are ought to be evaluated for abusive content, and if found, a notice of enforcement will be sent to these websites promptly.
This goes on to show that the 86th Chrome update concentrates on the content of the notification. The enforcement system is triggered mainly by those websites that have a record of sending out abusive content in push notifications. This applies to all those sites to trick the user by implementing imitative administrative messages and malware to steal private data.
As far as the UI is concerned in the update here, the design stays the same and is identical to Chrome 84. The key difference here that Chrome will now actually begin to block abusive notification content from ill-fated websites.
However, if you're a website owner, you might probably be wondering about the safety of your own site. Fortunately, Chrome's policy is forgiving. Websites that have been detected for sending out malicious notifications fall under a "Failing" category. If yours does, too, you'll be sent an email regarding all this where you'll be given a 30-day grace period.
You'll have to resolve the issue in this time frame, or else your website will be flagged for reinforcement. If you've addressed the problem and solved it, you can request a review one more time from Chrome to check if your website is suspicion-free now.
If your website still can't pass the review, you"ll have to check out this guide on the Chromium blog. This will help you do what's necessary and finally get your site in the green zone. Moreover, there's also a lot more information on the blog that website owners can get to know about this review.
Anyhow, before the birth of Chrome's abusive notification protection system, several had already subscribed to malware-filled notifications beforehand. This is why for the future, Chrome plans to release an update that will change this notification status to "blocked" for all said websites. This will make sure the user is trouble-free from then on. The notifications will only appear again if the user themselves goes back to the website and enables them, which is unlikely to happen.
Source: Chromium Blog