Chromebooks first entered the tech scene nearly a decade ago and were initially perceived as mere low-cost, lightweight alternatives to traditional laptops. But fast forward to 2023, and the landscape has dramatically changed. Let me share with you the reasons why I believe, and many tech enthusiasts might agree, that Chromebooks have evolved to become a worthy purchase over standard laptops.
Chromebooks vs. Laptops: Why 2023 is the perfect year to choose a Chromebook
1. Ease of use and simplicity
User-friendly interface: When you open a Chromebook, the very first thing you'll notice is its simplicity. The Chrome OS, which is the operating system that powers these devices, is incredibly straightforward. For someone like my dad, who often gets flustered with the complex nature of other operating systems, the Chromebook has been a blessing. The learning curve is minimal, making it suitable for users of all age groups and tech proficiency levels.
Speedy startups: One of my personal favorite features of the Chromebook is its swift booting time. Gone are the days when I would make a cup of tea while waiting for my laptop to start. With Chromebooks, within seconds of pressing the power button, you're ready to work or play.
2. Cost efficiency and value for money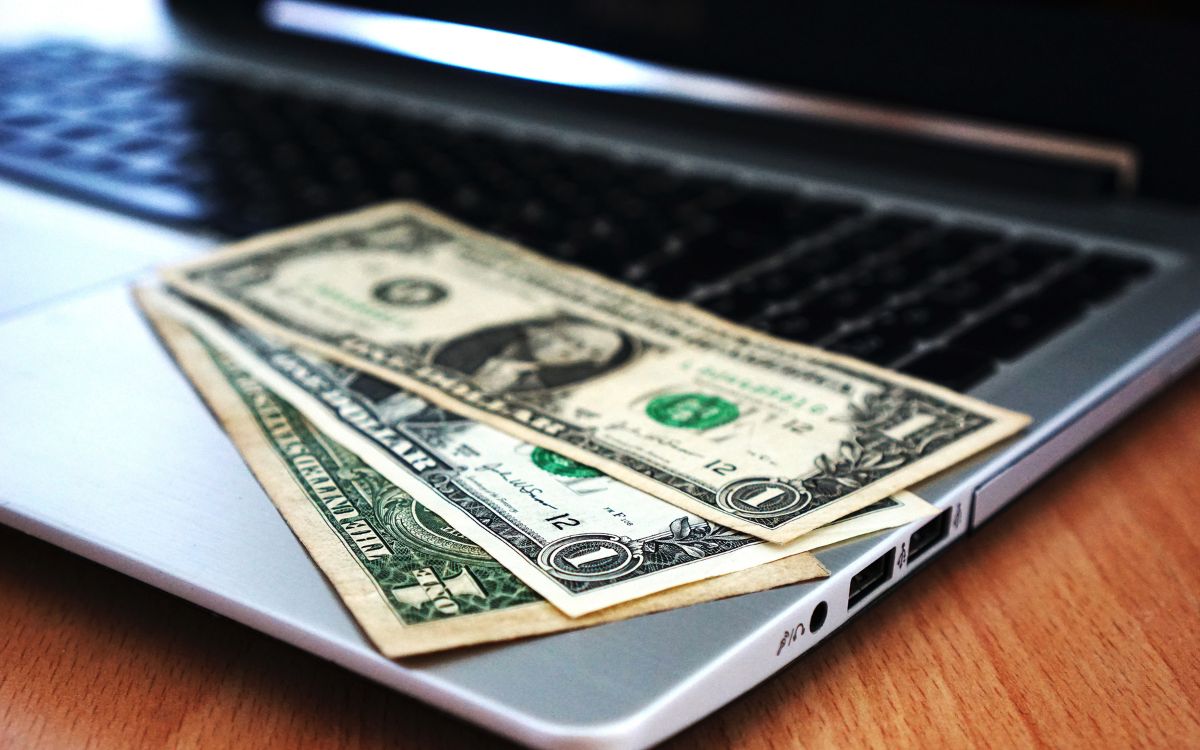 Affordable options: In comparison to traditional laptops, Chromebooks tend to be more affordable. This doesn't mean they are cheap in quality, but rather they provide excellent value for the price. Chromebooks are often the more economical choice for students or those seeking good value.
No extra costs for software: Most software applications on Chromebooks, especially the essentials, are free. Tools like Google Docs, Sheets, and Slides come pre-installed and ready for use. I've saved a considerable amount of money since I no longer need to purchase and renew software licenses annually.
3. Cloud-centric lifestyle
Seamless integration with Google services: If you're someone who's deeply integrated into the Google ecosystem – think Google Drive, Google Photos, Gmail, etc. – then the Chromebook is tailor-made for you. Everything syncs effortlessly across devices, and the convenience of this interconnected experience is truly unparalleled.
Ample cloud storage: Another feature I've grown to love is the abundant cloud storage that comes with a Chromebook. It often means I don't need to invest in external hard drives or worry about my device's storage getting filled up. Plus, the convenience of accessing my files from anywhere, on any device, has been a game-changer for my workflow.
4. Enhanced security features
Built-in protection: Chromebooks are designed with security at their core. They come with built-in malware and virus protection that updates itself, ensuring you're always guarded against the latest threats. This added layer of security gives me peace of mind whenever I'm online.
Sandboxing: Every web page and application you open on a Chromebook runs in a restricted environment called a sandbox. If the Chromebook encounters malware on a page, it can't affect the other tabs or apps on the computer, or anything else on the machine. This is a feature I wish more devices would adopt.
5. Great battery life
Lasts all day: If you're like me and often find yourself away from a power outlet, the impressive battery life of Chromebooks will be a blessing. Most models easily last a full work or school day on a single charge, meaning you won't be scrambling to find a charger halfway through the day.
6. Comparison of performance and specifications
Over the years, Chromebooks have significantly improved in terms of performance and specifications. Let's dive deep into how they stack up against traditional laptops in 2023.
Processing Power:
Chromebooks: Most Chromebooks run on Intel's mid-range processors, though there are models available with high-end processors like the i5 or i7. Given that Chrome OS is lightweight, even Chromebooks with modest processors perform remarkably well for everyday tasks.
Traditional Laptops: While laptops do offer high-end processors, especially in gaming and professional laptops, not every user genuinely requires such power. For day-to-day activities, the difference in processing speed can be negligible.
RAM and Multitasking:
Chromebooks: The standard RAM in most Chromebooks is 4GB, with premium models offering 8GB or even 16GB. This is more than sufficient for multitasking on Chrome OS.
Traditional Laptops: Laptops typically start with 8GB of RAM, going up to 32GB or more. However, considering the heavier OS and applications they run, this added RAM is often essential to ensure smooth performance.
Storage Solutions:
Chromebooks: Chromebooks often come with smaller SSDs, typically starting at 32GB. The idea is to utilize cloud storage primarily, but there are models available with up to 256GB SSDs for those who require more offline storage.
Traditional Laptops: They usually offer larger storage capacities, starting from 256GB and going up to 1TB or more. For users who need a lot of offline storage or run heavy applications, this is beneficial.
Graphics:
Chromebooks: Most Chromebooks come with integrated graphics, sufficient for general tasks, streaming, and light gaming.
Traditional Laptops: Depending on the model and price, they can offer integrated graphics or dedicated GPUs. For activities like heavy gaming or professional video editing, a dedicated GPU found in many laptops is indispensable.
Display Quality:
Chromebooks: Earlier models might have compromised on screen quality, but in 2023, many Chromebooks boast Full HD or even 4K displays, ensuring crisp visuals and vibrant colors.
Traditional Laptops: There's a broader range in terms of display quality. While premium models might offer 4K OLED screens, cheaper models might settle for lesser resolutions.
Ports and Connectivity:
Chromebooks: They usually come with a couple of USB-C ports, a 3.5mm audio jack, and sometimes USB-A ports or a microSD card slot. Their thinner and lightweight design might limit the number of ports.
Traditional Laptops: Often, they come with a more extensive array of ports, including HDMI, multiple USB-A and USB-C ports, Ethernet, and sometimes even CD/DVD drives.
Form Factor and Weight:
Chromebooks: Known for their portability, many Chromebooks are lightweight and even come in convertible forms – turning into tablets when needed.
Traditional Laptops: There's a wide variety in terms of size and weight, with some ultra-portables matching Chromebooks, while others, especially gaming ones, being bulkier.
Personal Insight: While specs on paper might make traditional laptops seem superior in some regards, it's essential to consider real-world usage. Chromebooks have optimized their hardware for their OS, ensuring smooth performance without always needing the highest specs. That being said, for users who specifically need a machine for heavy-duty tasks like 3D modeling, advanced video editing, or high-end gaming, traditional laptops with top-tier specifications might be more appropriate.
However, for the majority of users, the performance and specifications of Chromebooks in 2023 are more than satisfactory for everyday needs, making them a compelling choice over laptops.
Conclusion
The debate between Chromebooks and traditional laptops will continue, and personal preferences will always play a role. However, considering their ease of use, cost efficiency, cloud-centric features, robust security, and impressive battery life, Chromebooks in 2023 have carved a niche for themselves. Chromebooks are an excellent choice for students, professionals, and anyone seeking a dependable device.