Chromebooks have made a highly reputable name for themselves ever since the concept took the flight back in 2011. Their instant boot-up, the unparalleled internet browsing speed, minimalistic user interface, sleek, fresh design- the list could go on and on- has led them to become personal favorites for many. But the major question is, "Can it run Photoshop?" The answer is no.
Best Photo Editors for Chromebook
Nevertheless, that doesn't mean Chromebook cannot edit and beautify photos. Luckily, there are quite a few capable tools that are effective in their functioning, and we have put together a list for your convenience. Continue reading to find out which photo editors work like a charm for Chromebooks.
1. Polarr
Kicking off the list is the brilliant Polarr- a highly recommended photo editing app that leaves yous satisfied. It's one of the most well-made editing tools for the Chromebook and has a high potential for enhancing your photos on a sound basis. With Polarr, you're impossible to go wrong at all.
The editing tool comprises a decent amount of options you can try out to tweak your photos. This includes retouching them, adding premium filters, editing by masking, and more. Polarr's interface is also very sleek, making it truly easy to use and tremendously interactive. The developers went far with intuition on this one.
One of the key features of Polarr is that it's conveniently used as a Google Chrome extension, and it's even able to run offline when the internet is not available. For some, that's a huge relief and a big help. Also, Polarr offers true-to-life Face Detection and a thoroughly advanced editing panel that lets you work on skin tones, and even enables you to remove any imperfections on the skin, such as blemishes and spots.
For those seeking more professional edits, Polarr provides distinctly facilitated color correction tools, allowing you to modify your photos executively. Relish your editing experience as you impose several images together, use filters, optimize image composition, and adjust gradients with Polarr.
The editing app has a paid version coined as Polarr Pro. This variant unlocks bundles of more terrific tools and more excellent options to customize your photos. It used to be a one-time purchase, but now there's a monthly subscription that costs $2.49 per month. Polarr is well worth the money, and you can get it right now by clicking on this link.
Download Polarr Chrome Extension
2. Google Photos
If you prefer simplicity and zero complexity atop anything else, Google Photos might be sufficient for your editing needs. If that's the case, then the best photo editor is right in your Chromebook, and you don't have to wander off any further to find a tool for your basic requirements.
Google Photos is for everyone who wants to get their work done within the ecosystem of Google. You might have noticed how you're prompted to upload photos to Google Photos each time you connect an SD card or any other device to your Chromebook, such as a camera.  The app is already in use, storing your photos by giving you unlimited storage, so why not utilize its full potential?
Although minimalistic, Google Photo's features work well in terms of editing, filters, crop and rotate, and retouching. You can also tweak the light and adjust color sliders, optimize exposure, and much more. Google Photos is installed by default in the Chromebook. To get all this started, click on a photo and tap on edit. This will open up the image in Google Photos, and you can get the magic started.
3. Pixlr Editor
On a Chromebook, Pixlr is one of the most satisfying choices to opt for when it comes to photo editing. With this tool, you get an immense amount of features such as the layers, image manipulation, color enhancements, drawing, exposure, and even more.
To the core, Pixlr is a free Chrome extension that is installed on the Google Chrome browser and is workable with Google Drive as well.  The interface is beautiful, quite similar to Adobe Photoshop as well, giving you a glimpse of the real deal. Also, this editor has a vast collection of delightful photo filters, and extra capabilities to add multiple layers.
Correct color in your photos or use clone pixels, it's all up to you on how to make the most of Pixlr. It's a user-friendly tool, and this means that even beginners without prior experience in the editing field will be easily able to use the application. It receives constant updates, and the recent change has brought about a complete overhaul in design and interface, making Pixlr more advanced yet straightforward than ever.
Users now get a full set of editing tools where crop/rotate, clone, marquee, and color effects are, to name a few. There's one more thing worth mentioning- Pixlr Editor requires Adobe Flash to run correctly, which might get laggy or buggy at times, but that isn't something that cannot be handled given the number of features you're getting with this web tool.
Pixlr Editor is a free app, as mentioned earlier, and it's bound to meet all your editing needs. However, if you find yourself spending more than enough time on it, consider getting the Pro version, which will enhance your experience even more. It consists of a monthly subscription and costs about $5 for the developer's trouble.
The Pro edition of Pixlr Editor gets you all the app's features, AI techniques, additional overlays, stickers, and most importantly, it eliminates ads. Get it here.
4. Sumo Paint
Sumo Paint is another useful tool that makes our list. It's handy, no questions asked. It is an uncomplicated photo editor that also packs some exciting features using a sublime design. It boasts a userbase of more than 500,000 people and all for a good reason.
One of the most praiseworthy features of Sumo Paint is how it flows uniformly with Chromebook. It highlights 300 brushes, professional tools that are akin to the actual thing, and even many transformation tools that make Sumo Paint indistinguishable from other potent desktop software like GIMP and Photoshop.
Additionally, Sumo Paint allows you to add a limitless number of layers to your photos, all the while presenting you with terrific photo filters and options to provide professional layer effects. However, color enhancements might set you back a bit, and your knowledge might come in handy in this section. Therefore, beginners may have a hard time getting used to Sumo Paint at the start.  Anyways, start using this well-crafted editing tool by clicking on this link.
5. Gravit Designer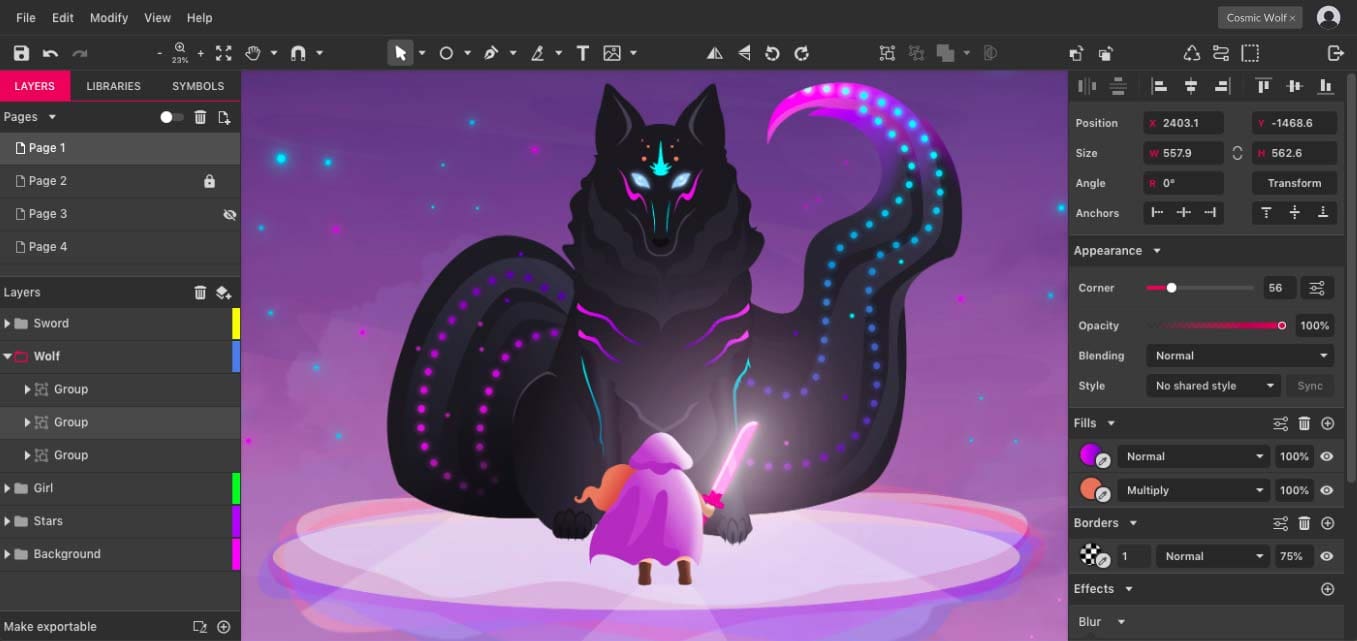 A professional-grade program, Gravit Designer, is that next level editing software that lets you do a lot more than just editing. Create designs, images, and photos from the ground up and give them a professional outlook as you use this tool. In fact, it resembles quite heavily to Adobe Illustrator, and we're sure many know how powerful that has proved to be over the years.
The most notable quality of Gravit Designer is Vector editing, among other features. Even more so, you get more than forty different photo effects, and over the top text options for your photos. Several people search for an application like Gravit, but they have to compromise by installing Inkscape through Linux on Chromebook. In our opinion, Gravit Designer doesn't let you settle for that.
You can create designs, icons, banners, and more with a plethora of design elements and categories. Gravit Designer, due to its convenience, is our 5th pick on the list all because of its favorable practicality. Use the program by clicking on this link.
6. Adobe Lightroom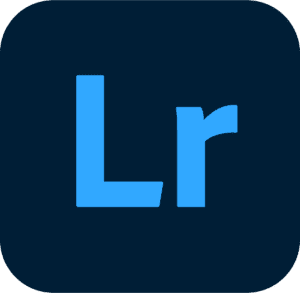 Adobe users aren't easily satisfied while using any other app for their editing purposes, and the transition is significantly hard for them. However, thanks to Google Play Store access with a boatload of Android apps, relish the convenience and second to none functionality with Adobe Lightroom, now on Chromebook.
Lightroom doesn't care if your computer has an Intel or ARM chipset preinstalled, regardless of that, it runs and performs perfectly fine, and takes care of what you need. Moreover, Lightroom's Android version is compatible with a mouse, keyboard, and even a touchscreen, allowing you to get things done as per your preference.
Lightroom is free for the most part, but if you're an active subscriber of Adobe Creative Cloud, you'll be given access to exceptionally advanced tools and features to improve your experience by leaps and bounds. The added functions include RAW support, cloud storage, selective adjustments, healing brush, batch editing, and even more.
Download Adobe Lightroom
7. GIMP
Another fantastic feature on the list is GIMP- a Linux app that demands Linux support. Luckily, most of the Chromebooks nowadays are compatible with Linux apps, so this is not going to be an issue. Still, if you're computer cannot run Linux-based applications, skip to the next photo editor.
GIMP is going to be one of the closest things you'll find to Photoshop. It's a fully developed editing tool that has some fantastic ways to light up your photos. It's the same on Chromebook as you'd feel using it on Windows. Furthermore, the GPU acceleration support on Linux has created a considerable performance boost, and now things run better than ever.
With GIMP, you seamlessly enter in a world of an editing tool with a multitude of features. You get the choice of forming and manipulating images, putting layers to good use, and take advantage of expert-level features like cage transform, lasso, and liquify. Besides, you're going to find GIMP's UI clean and swift, coupled with the fact that it's a powerful, open-source editing tool.
GIMP is free, and you can check out the official website here. However, to install it on Chromebook, you will have first install Linux and then open up the Command Terminal and type in the following:
sudo apt-get install gimp
8. Photopea
Photopea is another Photoshop replica that works strikingly similar to the great Adobe app. It features exceptional tools to get you started proficiently, just like Photoshop, and even supports PSD. Also, it's compatible with XCF (GIMP), RAW, and SKETCH formats of file.
There are no time restrictions, and Photopea is free. Furthermore, you get Vector techniques as well, along with libraries that are native to Adobe Photoshop.
Even more so, those who have Chromebooks that are not supported by Linux, Photopea, can be your guardian angel. Use the app here.
9. Canva
Canva, on the 9th spot, has to be one of the best photo/image designing and editing tools that you can find online. It's jam-packed with impressive functions and features, and you're going to love the diversity that Canva has to offer.
Its library is rich with templates for all categories. You're bound to find something that works for you, may it be a logo, banner, or a thumbnail—everything's easy, mainly due to the well-made design of Canva. There are no additional installations or hectic downloads; you have to use this web tool effortlessly online. Atop everything else, this tool works amazingly with Chromebook as well.
Ready to use templates, multiple icons, and a collection of various artwork, all make Canva one of the best editing tools and software Chromebook users can utilize. Click here to get straight to Canva.
10. Snapseed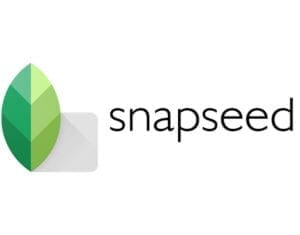 Last but not least, we have the sensational Snapseed to end the list perfectly. Many refer to it next as next to Adobe Lightroom, another great app that's been discussed above. Anyways, as there isn't a ditto copy of Photoshop on Chromebooks, Adobe users are going to love Snapseed, and that's a guarantee.
The UI is pretty sleek, with a simplified usage pattern, and minimal complexity. Nevertheless, there are some very compelling features as well in Snapseed. First off is the Healing tool, which removes objects from photos following Google's smarts and techniques. You also get the Perspective tool, and you use it for recreation purposes relating to the real-time atmosphere.
Besides, HDR, exposure mapping, color composing, and image tweaking are basic features that Snapseed entertains, just like any other editing tool. To sum it all up, the highly popular Snapseed gets our nod of approval, and you can try the famous photo editor here. They have an Android APK app too.
Conclusion
Chromebooks can perform many decent functions, but photo editing might get nerve-wracking for some. This is why this list is comprised of all the best possible solutions for your Chromebook in terms of editing photos, professionally and enthusiastically as well. We recommend giving each app a try to see what works best for you.