Microsoft Office has all the world hooked in the times of today. By bringing forth a whole suite of productivity applications, businesses, enterprises, and other institutions now have an excellent platform for getting a ton of work done. In general, it has over 200 million active users, and the numbers seem to grow with every passing year. Although more apps have also been developed for this program, the major focus goes towards Microsoft Word, Microsoft Excel, and Microsoft Powerpoint in Microsoft Office.
However, for Chromebook users, you can only use this service in full-flight if you're a paid subscriber. If not, you can only use the free desktop version of Microsoft Office, where editing your documents offline is not a possibility.
Tip: Look at ways to work with Microsoft Office on Chromebook here.
Microsoft Office Alternatives for Chromebook
This is why you should keep many handy MS Office alternatives for your Chromebook that perform more or less the same as Microsoft's giant. In this article, we've compiled a list of the top 5 Office replacements that you can get started with on Chrome OS today.
1. LibreOffice
Kicking off the list with LibreOffice, this first alternative is obvious here. It sports installation directly from the swiftly integrated Linux Terminal on Chrome OS, making it a fantastic option if we're looking for a native application. It supports the file formats of Microsoft Office—although you will have to do that manually—and also has formats of its own. Another factor that makes LibreOffice a charming contender is its open-source nature. This is a big difference if compared directly to MS Office, and we're going to explain how.
LibreOffice is a software that can do almost everything out of Microsoft Office's domains. Being open-source, the community behind it is contributing heavily day in day out, allowing for the production of helpful tools that can be used right alongside the multiple applications of LibreOffice. All this is to say; the software is extremely customizable. If you've been gauging whether MS Office won't be able to deal with your industry-specific file formats, the suite in question is more than equipped to do so.
However, getting used to its interface and familiarizing yourself with all further extensions and tools can take a while, so be sure to give LibreOffice a good, long try before you conclude. The best part about this suite is that it's totally free – another benefit that MS Office users don't get since they have to pay a fair amount of price. If you desire to look at the fundamental differences between Office 365 and LibreOffice, take a look here.
 2. Google's Desktop Productivity Applications
Talking about the best Microsoft Office alternatives, we definitely cannot rule Google's set of productivity applications sitting right in our Launcher preinstalled. This is an excellent way of working on the go without installing anything else or going through hefty payment procedures. One of the best parts about Google's very own suite of productivity apps is that they are all cloud-based and collaborate effectively with the rest of the Google ecosystem services. For instance, you can use Google Drive with Google Docs, Sheets, or Slides to share and store your work.
You've also got other apps like Gmail and Calendar readily available at your disposal should you require them. Google Docs has support for DOC files and PDFs as well. Then, there's the specialized Google Workspace (previously known as G-Suite) service intended for enterprises and businesses for total administration control and everything of the like. Of course, that comes for a fee since it offers an entirely premium range of services.
The interface of Google's productivity apps is basic and outright simple. For Chromebook users, we couldn't think of anything more fundamental and easy-to-use. However, it may not be very beginner-friendly since several features need some digging up, and people with zero prior experience may find a bit of trouble initially. At the end of the day, Google's apps do get the work done, and being on a Chrome OS, there's no other perfect combo.
3. SoftMaker's FreeOffice
FreeOffice comes from the work of the highly established SoftMaker company that has been in the game since 1987. If you're looking for something free of cost—as the name implies—and a user-friendly interface to match all your Office needs, FreeOffice holds the capacity to be your go-to suite. It is readily available for both home and work requirements and can be installed on Windows and Linux alike. The latter is what we're going to pick to get FreeOffice for our Chromebook. Having official support for Linux makes it all easier.
FreeOffice is compatible with several file formats, ranging from DOC, DOCX, and XLS to XLSX, PPT, and PPTX. The suite is also reinforced with multiple precautionary measures, so there's basically no chance of data loss when transferring files from one application to another. One of the best key features of FreeOffice is its close resemblance with Microsoft Office. The interface of Microsoft Word, to be specific, is much similar to what FreeOffice has to offer. Elements like the toolbar and options to create documents are made error-free and load up fast.
PlanMaker is FreeOffice's solution for Microsoft Excel, but it also contains a couple of Excel's hallmark features, such as conditional formatting and pivot tables. Thus, it gets a lot easier for MS Office users to acclimate themselves to FreeOffice after spending some time with it. The suite also provides password-protection when it comes to dealing with projects of professional nature. On the contrary, you also have PDF and ePUB files at your disposal to create whenever you want. All in all, FreeOffice is one of the best Microsoft Office alternatives you can use today on your Chromebook.
4. WPS Office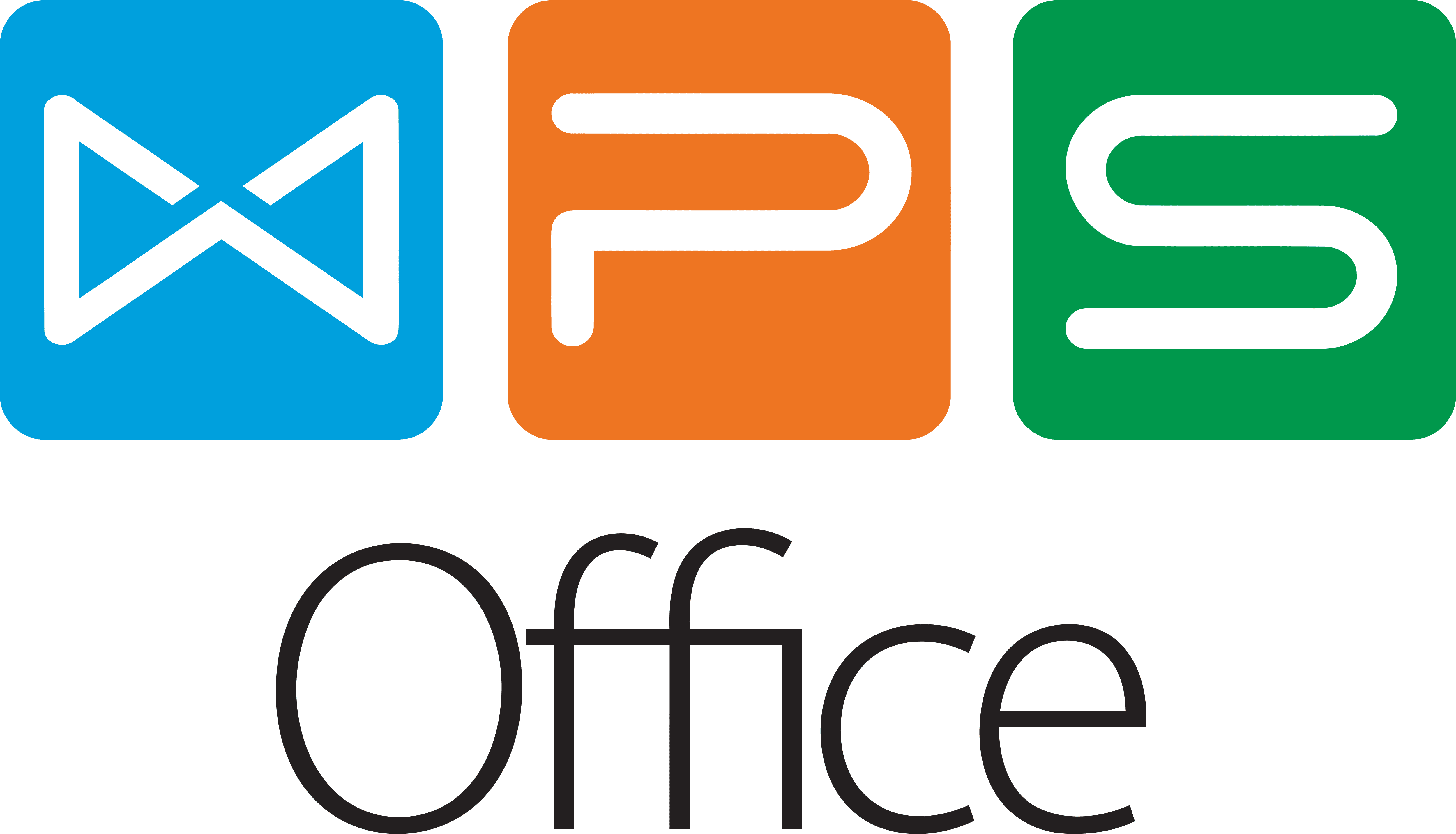 WPS Office is as close as you can get to finding a ditto-copy of Microsoft Office. It shares many features from the famous suite and has a few other tricks up its sleeve. WPS Office has its origination from Kingsoft Office that became very popular for Android back in its day. This is why the MS Office look-alike is available on iOS, Windows, Linux, and, of course, Android as well present-day. The suite also touts multiple languages, such as Russian, Spanish, German, and even Polish. The main reason why someone would opt for WPS Office is that it offers just about the same experience as Microsoft Office.
It sports the three perfect alternatives to MS Office's suite – Writer in place of Word, Spreadsheets for Excel, and Presentations for Powerpoint. Now, this is all associated with the free plan of WPS Office since there's a premium, paid one as well. There is also a separate suite for PDF conversion tools within its interface. It is a PDF to Word converter, to be precise, and has features such as split-merge and bulk exportation as well slapped on the suite. With the free WPS Office version, however, your conversions are limited. This is obviously an invitation to users to purchase the paid version that provides several additional features.
The paid version allows 9 devices to connect with WPS Office at once and also gets rid of tedious advertisements for you. However, the cloud-based service that this suite provides also gives you 1 GB of free storage that you can utilize. Moreover, WPS Office does match MS Office decently, but features like multiple paragraph layout options and document tabs management make the suite unique in its own way. Do give this excellent software a go if you're looking for something that won't stray far away from Microsoft Office's functionality.
5. Calligra Office
Calligra's first release dates back to 2000 alongside KOffice, but that prospect didn't end too well since both of these separated somewhere around 2010. Having been developed by KDE, Calligra Office boasts hefty advanced features, is built on the Qt toolkit, and the best part is that it's totally open-source. However, this suite resembles Microsoft Office the least out of the rest of the four software and has quite a distinct interface that you will get to experience. For instance, the first significant difference that one can observe is that the handy toolbar is situated on the right side of the screen, unlike Microsoft Office, where all that lays on top.
One premium-level feature in Calligra that you would generally find in paid services is mind-mapping. This is right alongside the project management tool that helps you organize and keep your work in check while allowing others to collaborate and work together in your document. Additionally, the suite also offers you a bunch of more applications. These include image manipulation, database management, graphic art design, and flowchart production.
Using Calligra office, you can also view and read Microsoft Word files, but we're afraid that's about it since you cannot edit them. This can give rise to compatibility issues since this suite isn't very cordial when supporting MS Office files. However, if you were to use the file format of ODT (Open Document Text) instead, that could promptly solve your worry. This is about the only significant downside we've encountered. If the rest of this program's functionality makes sense to you, Calligra awaits your download.
Bonus Mention
Apache OpenOffice
Apache Software Foundation is a reputable name in the IT industry, and OpenOffice shows us why. It's available for free and is also open-source like LibreOffice and Calligra Office. The fact that it is customizable to a great extent makes its users easy to adapt to. There is a multitude of extensions that you can get for this suite from a specialized extensions marketplace that OpenOffice has to its name. Save for an outdated but clean UI; the suite comes packed with features. It comprises a word processor, spreadsheet creator, an application for making presentations, and service for vector designing.
Templates are also widely available for getting you quickly into your work. For its simplicity and direct approach, OpenOffice has amassed popularity and a good userbase over the years. Do give it a try if you're looking for something easy-to-use, feature-rich, and free, of course.
Conclusion
Microsoft Office is the undisputed king in the best productivity software, but many might not see eye to eye with this suite for several reasons. This is why we've listed 5 of the best MS Office alternatives that you can run on your Chromebook with ease. Most of these are much similar to Office 365, only better. We also listed Apache OpenOffice as a bonus entry to know all your options. We recommend that you give each one a proper try to see which one suits your style the best. Chrome Ready wishes you good luck!