Many Chromebooks come and go, but merely a few leave a striking impression. Our first thoughts about the high-end Google Pixelbook Go weren't any different, but does it truly live up to its name and all expectations? Presenting an alternative option for a flagship-level Chrome OS, the said device comes after the original Google Pixelbook, which is well over $1000. This being more forgiving in pricing, the Google Pixelbook piques our interest profoundly and promises to be a compelling Chromebook.
In this review, we'll take a good, close look at the Pixelbook Go's technical specifications, pros, and cons, and discuss it in general. Let's get started.
Google Pixelbook Go Specs
CPU: 8th Gen Intel Core m3 Processor
Display: Full HD
Hard Drive Size: 128 GB SSD
RAM: 8 GB
Camera: 2 MP 1080p Duo-Cam
Ports: 2x Type-C Ports, Headphone Jack
Weight: 2.3 lbs/ 1.04 kg
Price: $649
Google PixelBook Go Review
1. Design
This flagship Pixelbook device impresses from the get-go. It's incredibly thin—about 13.4 mm—and weighs about 2.3 pounds, making it amazingly lightweight. For such a feathery build, the Pixelbook Go is on par with a solid, traditional laptop in terms of sturdiness. With this Chromebook, you're getting a strong, durable device with no hint of flimsiness.
If the ultra-thin design hasn't stirred you up, let its rounded outline do the trick. You won't find any pointy or sharp square edges on the Pixelbook Go; rather, what you'll discover is a beautifully crafted construction that looks and feels premium. To talk about the bottom surface of the Chromebook, it's thoroughly textured and aims to provide a better grip when you place it on your lap.
As far as the I/O is concerned, the Pixelbook Go keeps it fairly simple. There are two USB Type-C ports, both of which comprise an LED indicator and a single 3.5 mm headphone jack. You won't find an SD card reader slot on this one – the manufacturer probably decided not to go with it.
Moreover, the body of the Chromebook is made with "finely painted magnesium," as Google likes to term it. This gives the Pixelbook Go a terrific matte finish. On top, there's the simple yet elegant Google logo that represents the brand name. There are, however, bezels above and below the screen that make the Chromebook appear a little bit dull from the front, but alas.
Ah, the keyboard. To call this core component simply high quality would be doing it an injustice. The Pixelbook Go's keyboard is straightforward top-of-the-line and is very tactile. It's coined as "Hush," similar to what the Pixelbook offers, but to see it reinforced on the Go edition is a pure delight. The spacing of the keys are nicely done, and the keyboard itself is LED illuminated. You're looking at a quiet, noise-free keyboard with a stunning design – everything that adds more value to the Pixelbook Go. Oh, and above the keyboard, there's the vibrant "Pixelbook" branding etched onto the device, exhibiting class and substance in equal measure.
What this Chromebook costs, it would've been the cherry on the cake if we had gotten some biometric log-in sensor, such as a face or fingerprint scanner, but sadly, that prospect didn't see the light of day. One could expect such a feature from their device at this price point, especially when the counterparts are already packing one.
2. Performance Specs
The Pixelbook Go is a high-performing device for what it is – a Chromebook. With 8 GBs of internal memory, the device comfortably handles every RAM-dependent browser out there, especially Google Chrome. You can open up a plethora of tabs and not have to worry about them reloading when switching back and forth in-between – that's for sure.
Also, the apps you download from the Google Play Store run easily and with effect. If you test your Pixelbook Go by opening up multiple apps along with several Chrome tabs and go messing about between them, the Chromebook still won't disappoint you.
The Pixelbook Go features an 8th Gen Intel Core with three variants – the m3, i5, and i7 processors. Storage goes up to 256 GB alongside 16 GB RAM that's boasted in the $1,399 edition of the Chromebook. Rest assured, powerful processors, even in the base model, make it a must that the device boots up fast, continues to run optimally while executing tasks day in day out, and stays that way.
Even when you're pulling off stuff that's out of a Chrome OS's league, you'll find the Pixelbook Go putting up a fight. The device works great for video editing programs.
Furthermore, the front-firing speakers are magical with their ways, giving us Chromebook fanatics stereo quality sound. This is yet again another facet where the device vehemently excels.
The Bluetooth 4.2 is up to speed right alongside Wi-Fi 5 that features 802.11ac, and a dual-band router build. Fast connectivity and great browsing speeds make the Pixelbook Go an-all time great in the Chromebook section.
3. Battery Life
As if Chromebooks weren't already famous for their outstanding battery life, the Pixelbook Go puts even more respect to Chrome OS's name and promises a 12-hour battery life. While you may not achieve exactly that number, you will come very close to it. Therefore, 11+ hours of a Full HD display with top-grade performance is genuinely commendable.
You can get up to 2 hours of battery by charging it for 20 minutes – interestingly fast. A full charge will more or less take you around 1.5 hours. Despite a lightweight and thin build, Google managed to create a 47Wh battery within the Pixelbook Go, allowing it to give you those extra few hours consistently.
4. Final Verdict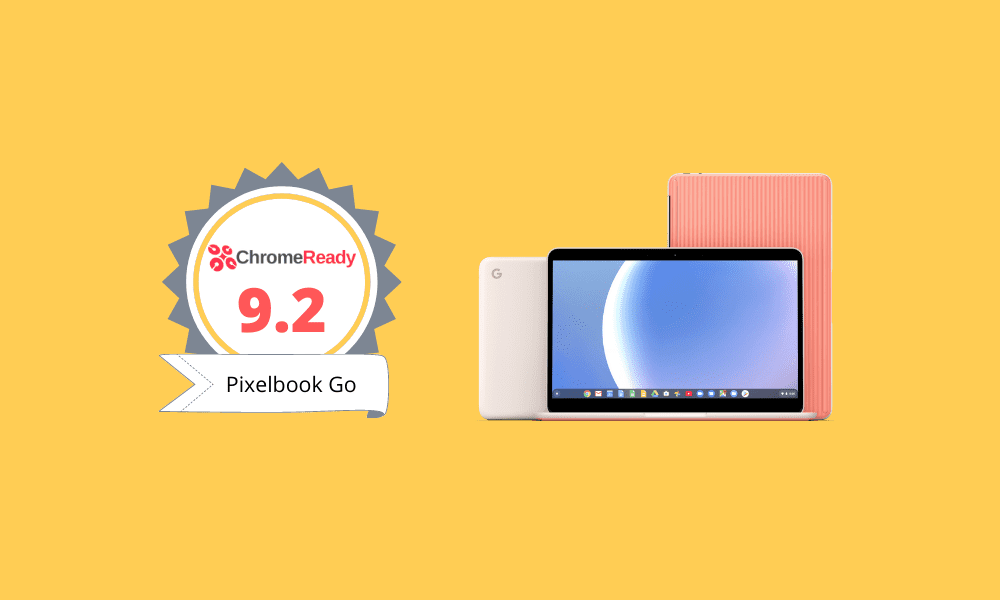 We think that the Google Pixelbook Go offers one of the best Chromebook experiences without demanding the big bucks. Its sensational tactile keyboard, great performance, and surreal battery life make it a top contender for ultra-portability coupled with an unreal lightweight build. Only a minor number of cons depreciate what is otherwise a brilliant Chrome OS that's made to last.