With Black Friday approaching shortly, people from across the globe have tuned in to look out for the best deals they could get on gadgets, phones, devices, and other pieces of tech. Of course, Chromebooks are going to be no exception to this money-saving event, so you better act quickly if you don't want to see your favorite Chrome OS out of stock.
We've gathered some of the best Chromebook deals on the planet right now, so you can all find them in one place. These Chrome-powered devices usually sell faster, possibly because they're already at a lowered price point. Some deals will end while others will go out of stock, so be sure to come back and check for updates.
Best Chromebook Black Friday 2020 Deals
1. Samsung 11.6″ Chromebook (Currently $262 at Amazon)
Samsung 11.6″ ChromebookThis Samsung Chromebook is a robust device with impressive specs that's sure to get the job done effectively. It comprises an 11.6 inches 1366 x 768 HD resolution display with an LED backlight and has the Intel Celeron Processor N3060. Moreover, it has 4 GB of system memory and has got 16GB of eMMC flash memory.
It fluidly runs the Chrome OS and has support for Bluetooth 4.0, HDMI, and USB 3.0. Furthermore, the manufacturer was considerate enough to slap on a wireless webcam on this device for video conferencing and purposes of the like. All in all, a 45% off deal for this Chromebook means that you won't be getting a better price anytime soon. Get it today on Amazon.
2. Lenovo Chromebook Duet (Currently $299 at Walmart)
The second entry on the list is the high-performance Lenovo Chromebook Duet, currently $50 off its original price. It already has a great rating on marketplaces, and we can see easily see why. The device has a storage capacity of 128 GB, ample battery life of 10 hours, 1920 x 1200 screen resolution, and a 10.1″ LCD.
The screen can detach from the keyboard, making it a versatile 2-in-1 device for your cause. You're getting this Chromebook in the Ice Blue and Iron Gray color combination with a back cover as well. In terms of system memory, the device has 4 GB of room to spare. Get this stellar device today on Best Buy.
3. Acer Chromebook 715 (Currently $379 at Walmart)
Moving up the list, we have the Acer Chromebook 715 that's amassed positive ratings across the spectrum. The device features a 12 hours battery life and 128 GB of storage capacity. Furthermore, it has 4 GB of memory and a 15.6″ touchscreen, so you have more functionality within a single Chromebook. Currently, it's a whopping $170 off.
To talk about the touchscreen, it's full HD and looks spectacular during usage. The device also has the 8th generation Intel i3 core, so fast speeds and shorter loading times are a given, as with every high-end Chromebook such as this. Additionally, the keyboard has also been adorned with an LED backlight. Get it today on Walmart.
4. HP 2-in-1 Chromebook (Currently $379 at Best Buy)
Next up, we have a multi-functional HP Chromebook that's almost $250 off right now. Coming in the Mineral Silver color, this one is a heavy hitter with 8 GB memory, which is the highest on the list yet, and 64 GB of eMMC flash memory. Moreover, the 2-in-one design of this device means that it can be conveniently used as a tablet as well.
The processor model we have here is the Intel 10th Generation core i3 with up to 2.1 GH of processor speed. To talk about the 14-inch screen, it's full HD like the Acer Chromebook 715 and attributes to 1920 x 1080 of screen resolution. What's more interesting is a fingerprint reader as a security measure. Get it today on Best Buy.
5. Samsung Galaxy 4K Ultra Chromebook (Currently $799 at Best Buy)
This one is a top-of-the-line, feature-rich Chromebook that's sure to make an enthralling impression. Built with a supremely durable aluminum metal body, behold rich colors and an amazing viewing experience with a 4K AMOLED, cinema-quality screen. This device also has its very own fingerprint sensor for smart and secure accessibility.
Additionally, there's a built-in pen that boasts lifelike sensitivity, so every shard of writing feels nothing less than the real deal. Specs-wise, it has got 256 GB of flash memory storage and 8 GB of RAM. Battery life tops 8 hours, and the device comes in the dazzling Fiesta Red color. It's currently $200 off – all the more reason to get it today on Best Buy.
6. Lenovo S330 Chromebook (Currently $199 at Walmart)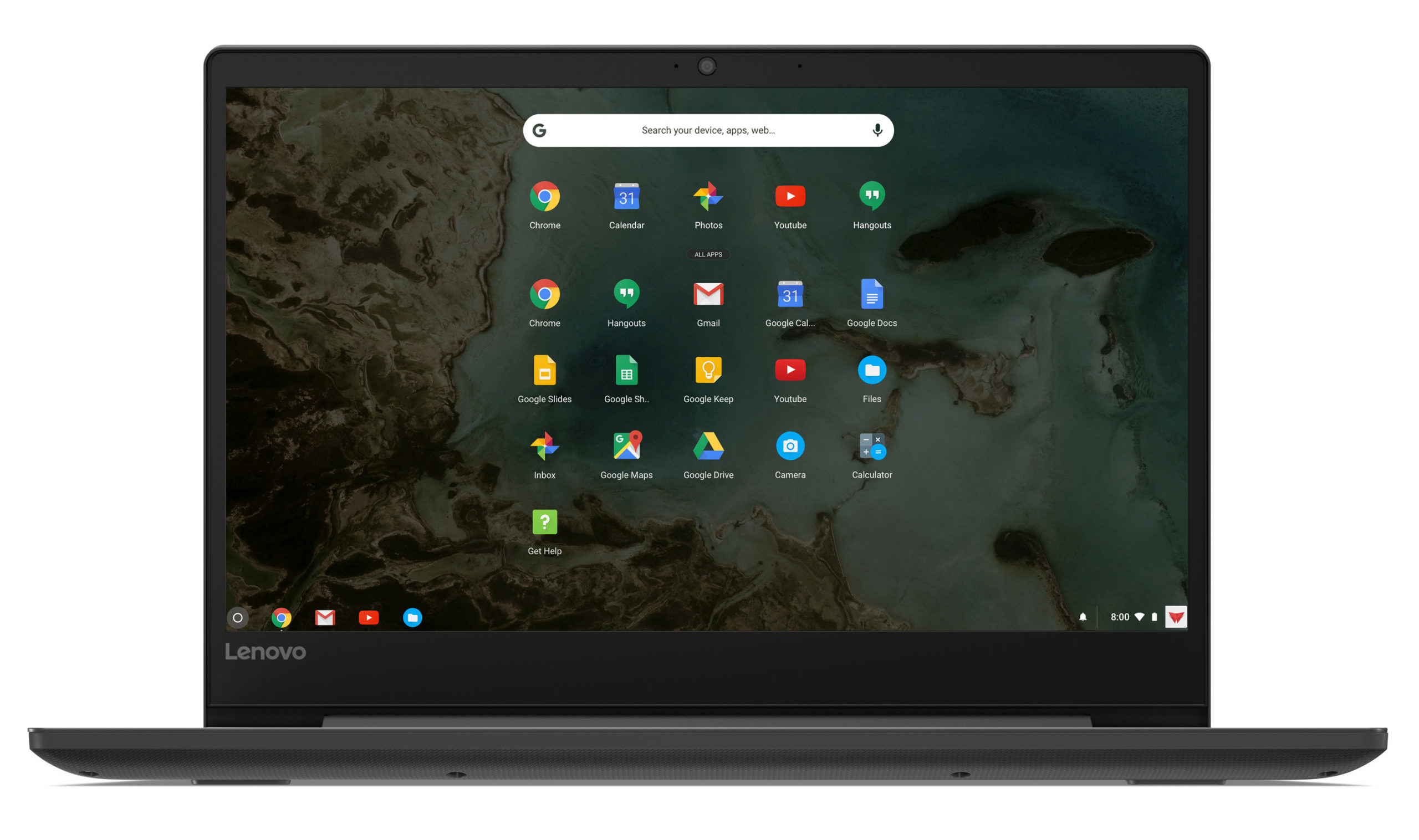 The Lenovo S330 is for those trying to find a commendable Chromebook in the budget range, and with Black Friday nearing, a deal has surfaced where it's gone a decent $100 off. Having a battery life of 10 hours+, this Chrome OS has a hard drive capacity of 32 GB and 4 GB RAM – satisfactory figures for work and study alike.
The system is also Google Classroom compatible and comprises a MediaTek MT8173c Quad-core processor. It's more than fast for daily computing and a good bargain too at this price point. It also comes pre-built with the Google Play Store, so you have endless options when it comes to apps and games. Get it today on Walmart.
7. Samsung 15.6″ Chromebook (Currently $299 at Best Buy)
Another great addition to this money-saving occasion is the Samsung 15.6″ Chromebook powered with an Intel Celeron processor to overcome tasks daily. Also, 4GB of RAM will ensure that your experience with this Chrome OS continues and stays lag-less. For fast boot times, you also get 32GB of flash memory.
The display of this Chromebook is what's loved by many customers. The computer boasts a 1920 x 1080 resolution that features impressive depth and clarity. There's also an energy-efficient LED backlight installed, as the manufacturer likes to claim it. Furthermore, this is an ultrathin, lightweight system that delivers the utmost portability and convenience. Get it on Best Buy today.
8. Lenovo Chromebook Flex 3 (Currently $279 at Best Buy)
The Lenovo Chromebook Flex 3 is a compact machine built to offer maximum versatility by featuring a 2-in-1 design. Like the 15.6-inch Samsung Chromebook, it also comprises 4GB of RAM and 32GB of the total storage capacity. Apart from all that, this is a touchscreen Chrome OS that's available for a great price on this Black Friday sale.
The screen size is 11.6 inches, which is more than satisfactory for regular computing. The resolution it offers, on the other hand, is 1366 x 768 (HD). Moreover, a noteworthy highlight is the MediaTek MT8173C processor slapped on this Chromebook – delivering to you substantial multitasking performance, reasonable graphics quality, and a power-efficient mode of action. Get it on Best Buy today.
9. HP 14″ Touchscreen Chromebook (Currently $129 at Best Buy)
Next up is the HP 14″ Touchscreen Chromebook, and you get to save huge on it this Black Friday. It's a whopping $170 off on Best Buy right now, and we think this is an exceptional deal, considering the build quality and the features of this Chrome OS. With 4GB of RAM and 32GB of eMMC flash memory, this device is a top-rated product on the US-based marketplace. There's built-in cloud support, and HP added in an additional port for the headphone jack as well. The icing on the cake here is that this Chromebook offers a touchscreen display.
Moreover, what powers the system is the Intel Celeron N3350 – an entry-level dual-core processor that's capable enough to perform daily tasks with a surefire efficacy. Besides, there's a built-in HP TrueVision HD webcam with a dual array microphone so you could video chat with friends and family or join business meetings without ever having to worry about it breaking down. The quality that this Chromebook is packing, one would be deeply flawed not to pick this staggering Black Friday deal at Best Buy.
10. HP 14″ Chromebook (Currently $149 at Best Buy)
Another awe-inspiring deal that Black Friday has blessed us with is this HP 14″ Chromebook that's nothing but a tireless workhorse. It comes in a highly fashionable Natural Silver color scheme, and sitting on your worktable; the device looks celestial. 4GB RAM and 32GB of ample storage capacity mean that your days of frustration due to slow browsing speeds and system lag are far gone.
On the other hand, this Chromebook screen boasts an anti-glare display, with a micro-edged FHD (1920 x 1080) resolution. It has the Google Play Store enabled. For you to enjoy games and apps to the full extent, the device features dual speakers for an amazing yet powerful audio experience – a rarity in Chromebooks. It also supports Bluetooth 5.0, so each connection of yours is rock solid. Besides talking about its webcam, HP slapped on a wide-angle HD camera for convenient and clear video chatting. It's high time not to let a deal like this slip away as the Chromebook is $140 off at Best Buy right now. Better act quickly.
11. Acer Chromebook 514 (Currently $299 at Amazon)
Another noteworthy deal on this wondrous occasion is the Acer Chromebook 514, which is currently 18% off on Amazon. This devil is built from the root up with a highly durable metal chassis along with a 14″ fully HD (1920 x 1080) IPS display. Customers have vouched for the LED-backlit keyboard of this Chromebook and have totally loved the sleek design. Moreover, the Intel Celeron N3350 dual-core processor powers the system with a speed of 2.4 GHz – making your tasks and daily computing a breeze to deal with.
Besides all that goodness, you get an HDR webcam for greater clarity and highly refined sharpness. What's even more admirable about the Acer 514 is its all-day battery life that could run for 12 hours+. Furthermore, the device has 2 USB 3.0 ports and 2 USB Type-C ports for versatility and convenience. The Google Play Store is present beforehand, so all your favorite apps can be downloaded with just a touch. Get it on Amazon today.
12. ASUS C423 Chromebook (Currently $199 at Walmart)
This next Black Friday discount is a real piece of art. The ASUS C423 features a state-of-the-art nano-edge display with an HD resolution. This stylish, lightweight device gives the look and touch of a premium product. Of course, with an aluminum-finished lid, an anti-glare coating, and high-quality stereo speakers, luxury is given. The touchpad is sizable enough to ensure the utmost ease of use, while the keyboard boasts an ergonomic design for efficient typing.
As with all Chromebooks, the ASUS C423 has built-in security measures and antivirus protection, so no malware could see the prospect of invading your computer. The Chromebook can also get you through the whole day with a single charge. Lastly, it comprises 4GB of RAM and 64GB of total storage capacity, which is quite impressive given the price point at this thrifty occasion. Get it on Walmart today.
Wait, that's not all! We will keep our radar on the best Black Friday deals on Chromebooks popping out in major online stores and constantly update this article. Stay tuned to ChromeReady!