With the absence of Adobe Audition – the most eminent audio editing software out there, Chromebook users are forced to approach alternative methods. However, some of these replacement apps' user experience is on par with those on the top level, almost as if you're not missing out on anything substantial. Audio editors, especially capable ones, come in extremely handy for people of all kinds. These are built to accommodate teachers, students, and musicians alike.
Top Audio Recording and Editing Tools for Chromebook
Therefore, this article has compiled the 10 best audio recording and editing applications that you can download and install on your Chromebook today. Keep reading for a brief overview of all these apps, along with a concise installation guide.
#1. Audacity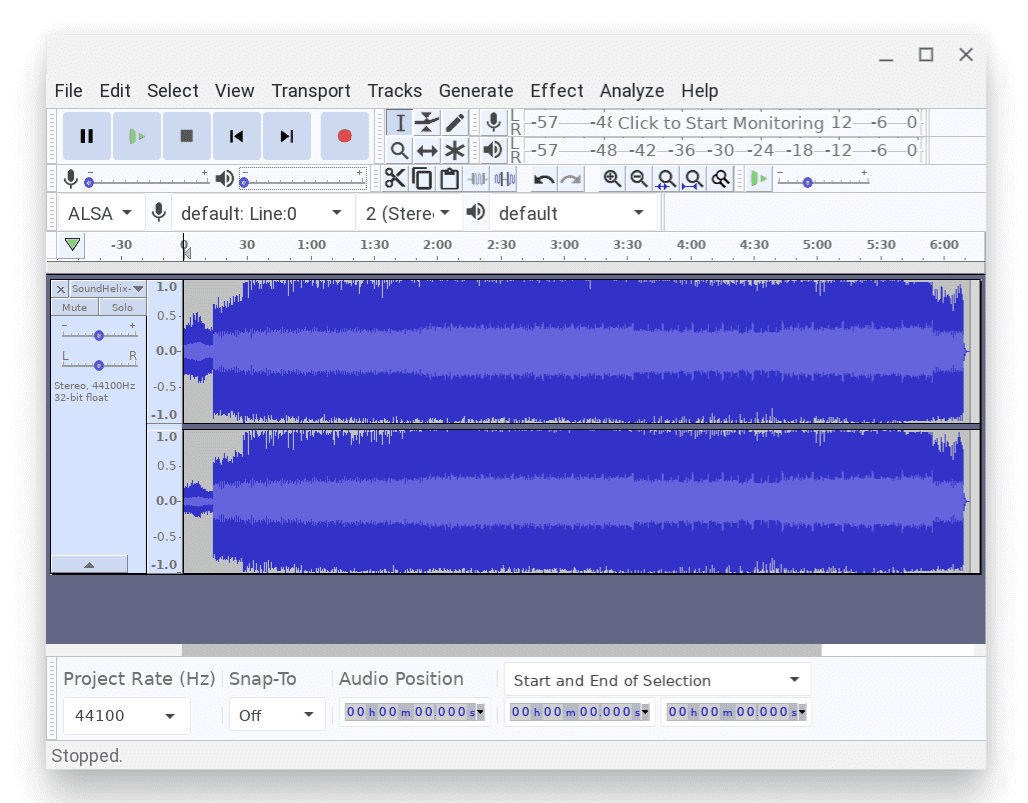 Kicking this list off is probably the most noteworthy audio recording and editing software in the market, Audacity. This application brings you top-of-the-line features for no additional costs and is truly capable of yielding high results on Chromebook. Moreover, Audacity is an app that's installed on Chrome OS using the exceptionally convenient Linux system. Here's one of our articles that walk you through setting up Linux.
Audacity boasts built-in dithering and compatibility for 32-bit/384kHz audio. There's also an uncomplicated method of importing and mixing audio files and combining stereo, mono, or even multitracked recordings. Besides, when it comes to the editing part, behold utmost convenience as you cut, copy and paste, trim to the sample level, duplicate, and even add custom fades using an envelope tool. There's also an Auto-Duck feature that lets you add your own voiceovers to podcasts. Additionally, there are basic elements like compressor, limiter, reverb, and phaser to tinker around with as well. In conclusion, you cannot go wrong with Audacity, not at all. To install, type in the following command on the Linux Terminal.
sudo apt-get install audacity

#2. Vocaroo

Vocaroo is an online audio recorder that is as simple as it gets. Its simplicity and rapid output are what makes this free tool hard to overlook. You can easily record audio using this program and go on to share it with as many people as you like. Its minimalistic interface welcomes beginners and isn't something that would scare them away, not to mention the unrivaled ease for experts.
Using Vocaroo, you can record your voice for many projects, maybe podcasting, storytelling, providing feedback, and even digital broadcasting. It's a web-based tool, so you won't have to download or install anything. Also, there's no need to register for an account or any other similar hassle. You have to go over to the website and click on the record button to get it rolling. With Vocaroo, recordings are QR code scannable and can be sent using different formats, such as mp3, 0gg, flag, and even wav.
#3. Mic Note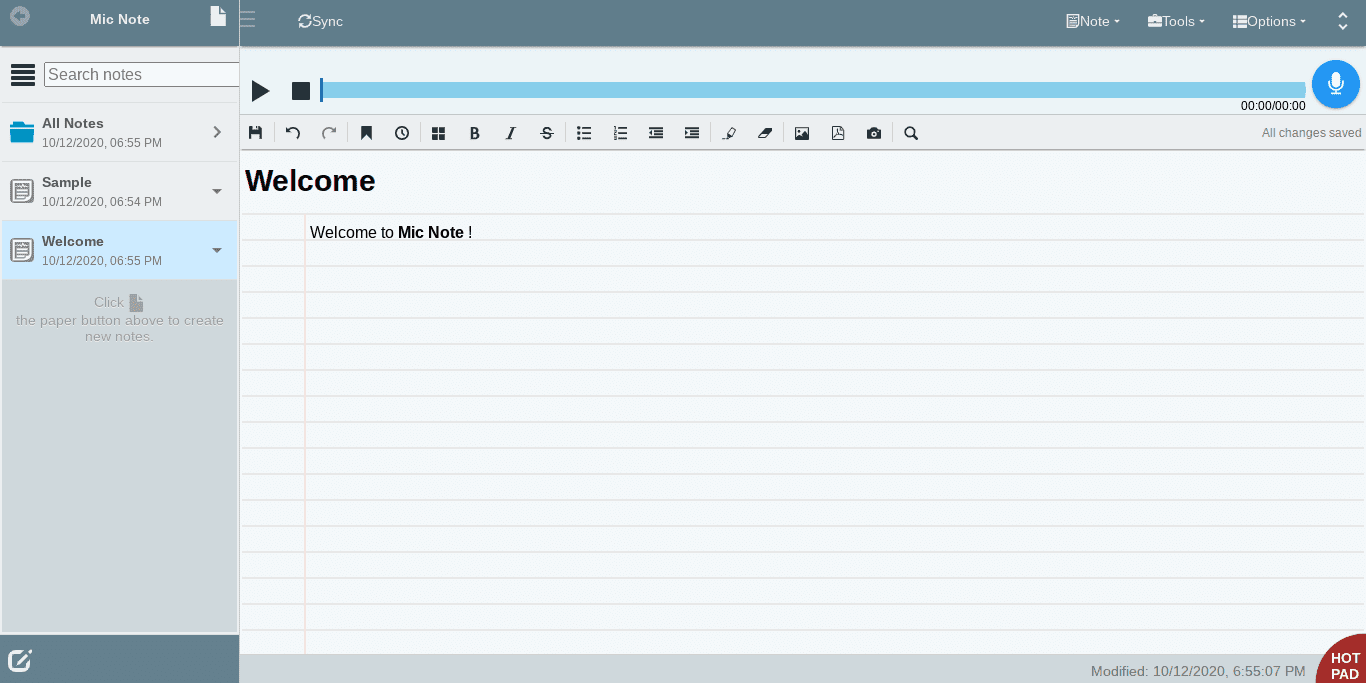 Mic Note comes off as an extension and is an optimal choice for every multitasker out there who likes being up to speed with things always. What you're looking at here is actually a 2 in 1 tool, meaning that it allows you to make notes and record plus edit voice recordings all the while as well. This editing tool is deemed perfect for conferences, meetings, forming to-do lists, consistent brainstorming, lectures, and even making plans and memos. A few of its highlighted features include timestamp autosaving, note syncing with Dropbox or Google Drive, and automatically exporting MP3s (and notes too) to the cloud.
You can trim, insert, extract, and delete comfortably and Mic Note even lets you record nonstop for long hours in terms of editing. It even has a feature where you can resume your last record without having to edit it. Additionally, even if your Chromebook's screen times out, Mic Note won't stop recording and continue with the process. Last but not least, Mic Note's notepad is feature-rich with a ton of functionality and won't fail to impress by far. To install, click on this link and continue to the Chrome Web Store page.

As you see, click on Add to Chrome to begin the download. When it finishes, you can find the app in your Launcher.
#4. BandLab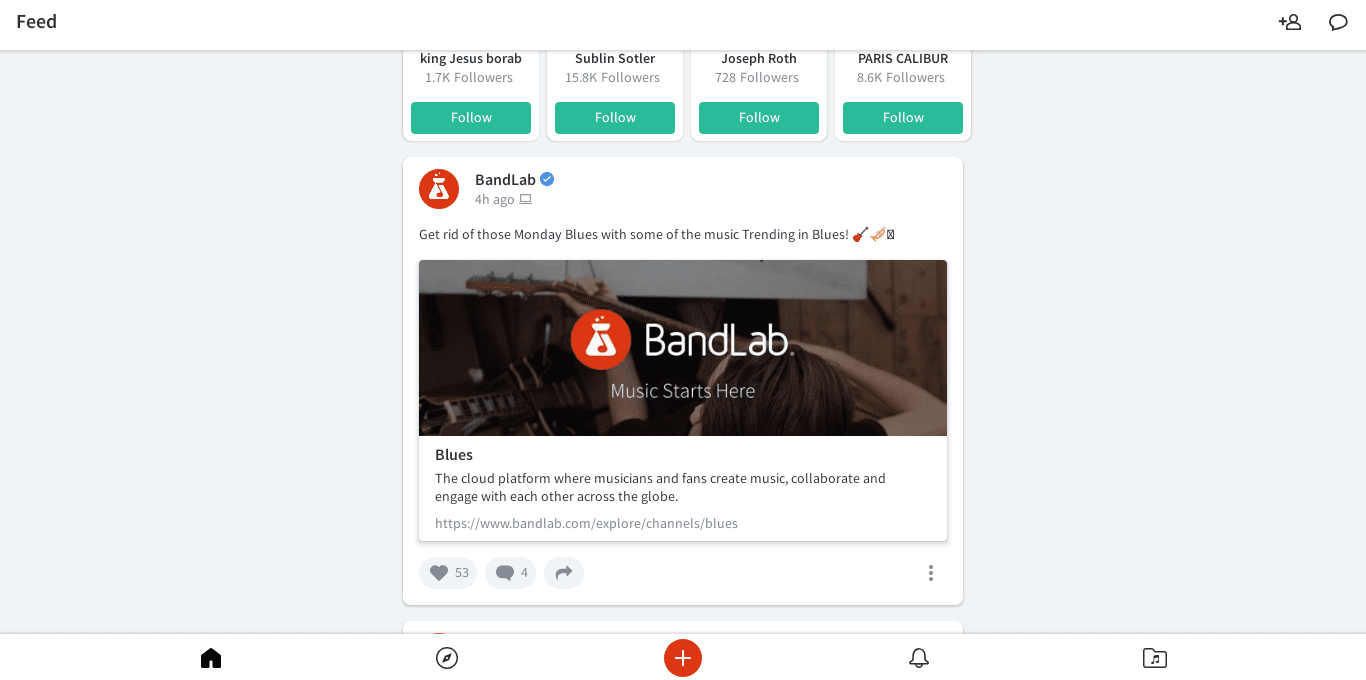 BandLab is a full-blown audio editor with over 10 million downloads on the Google Play Store. According to the developers, you can get this stunning audio recording and editing tool today and start making your next big hit right now. The app is jam-packed with top-notch features that let you take your music adventures right up to the next level. It's truly a premium level product that has its users collaborating with the whole BandLab community, creating tunes from scratch and refining them to perfection, and drawing inspiration from popular music categories like Dubstep, EDM, Hip-hop, Rap, and a whole lot more.
BandLab also lets you stream and listen to tracks produced by promising artists, all the while you're busy making your own! There are more than 100 presets to choose from, a full-fledged digital audio work station that the app better refers to as DAW, remix capabilities, and even creative effects and adding beats and loops. This app is a pure workhorse in terms of editing and creating audio tracks. Want to know the best part? All that functionality is absolutely free. To install, open the Play Store on your Chromebook and search for BandLab.

After clicking on Install, the download will begin and finish up shortly. Be sure to check your Launcher for the app.
#5. SoundCloud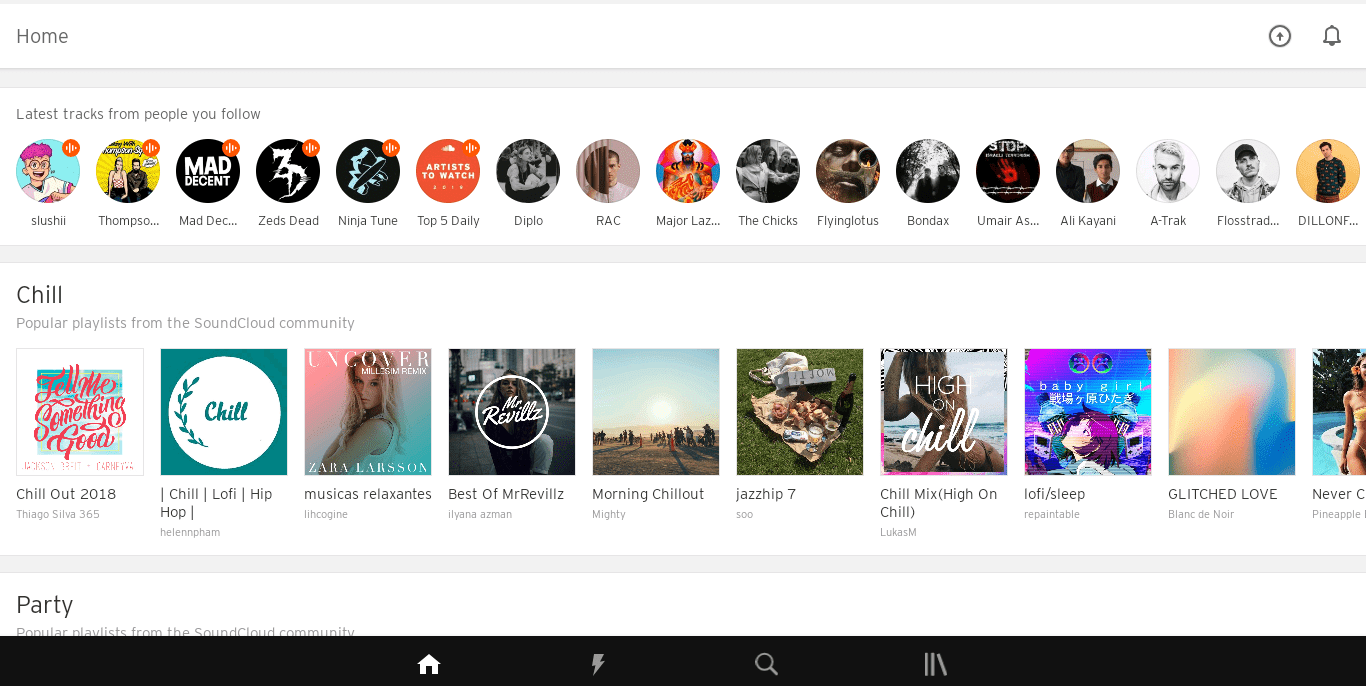 SoundCloud is no stranger to the world of audio streaming and recording. In fact, it's the world's largest platform for music streaming, with more than 200 million tracks and 100 million+ downloads from the Google Play Store. Even though it's not a proper editor rather more useful in recording, SoundCloud's immense popularity has earned it a spot on this list. It's built from the ground up with a solid foundation of creators, artists, and emerging musicians, thereby boasting the exclusivity of its services.
SoundCloud gives you a free hand in creating playlists, listening to other people's tracks, and an option to upload your own as well. With the click of a single button, you can painlessly start to record your own audio and share it with the app's tremendous community. With a handful of tools, resources, and features, SoundCloud empowers the musician inside every one of us and strives to unlock our true potential. To install this amazing application for your Chromebook, you'll have to open the Play Store and type in "SoundCloud."

#6. TwistedWave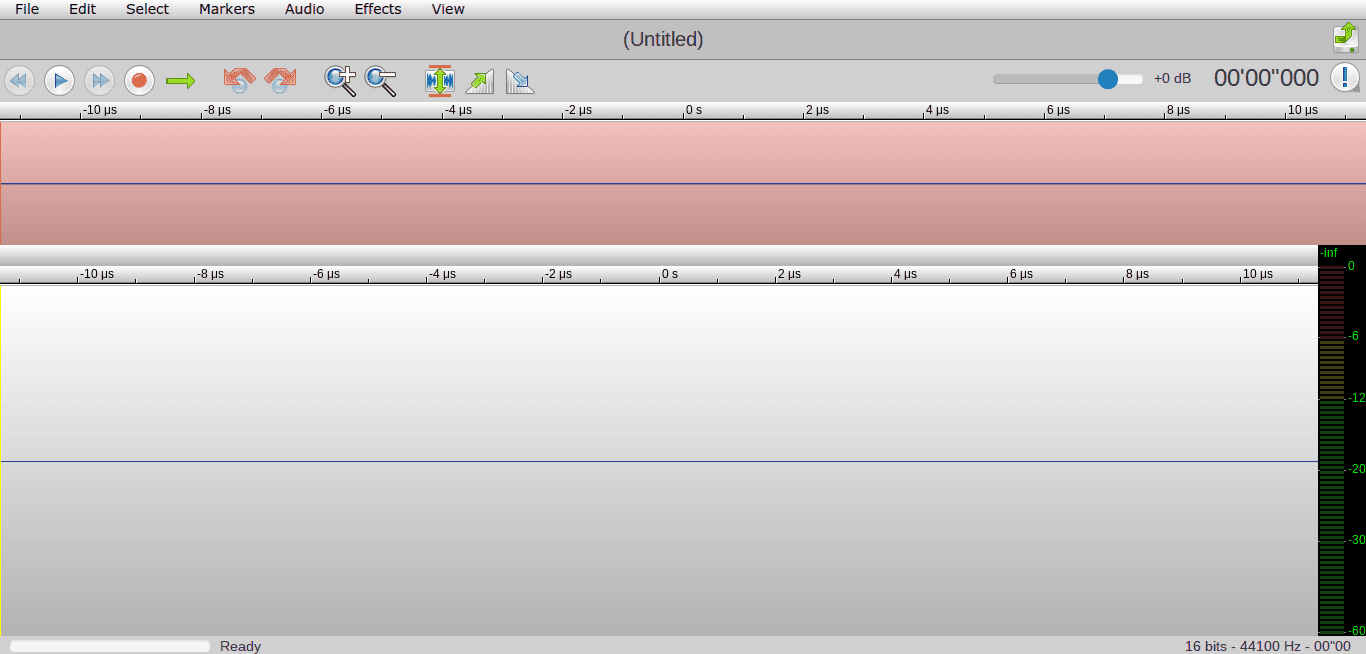 TwistedWave is another very efficient web-based audio editor and recorder that has support for Google Drive and even SoundCloud. It yet again takes away the need to download or install any audio editor and does a great job of keeping everything simple online. Therefore, using your trusty Google Chrome browser on your supercharged Chromebook, you have a plethora of editing features at your disposal with TwistedWave.
If your editing requirements aren't really over the top and well beyond simplicity, TwistedWave will serve you just fine. It supports many file formats so you can export your edited audio track safely back to either your computer or Google Drive. Besides, it lets you apply several effects, tune the decibel levels, and trim the audio's length right down to a desirable limit. Last but not least, TwistedWave saves your work constantly in a server, so even if you accidentally close your window while working, your effort will be going nowhere!
#7. Spreaker Studio
Spreaker Studio is an application that you can download directly from the Google Play Store onto your Chromebook without a hassle. This app is more concentrated on Podcasts and lets you create your very own using a dynamic set of tools and features. With a single click, you can begin recording your audio and seamlessly transform that into a full-scale podcast. You can use the app to go live or pre-record your audio for a simple upload. Diving further into the recording process, you're free to experiment with the auto-ducking feature and various mic controls.
When you're in control of the app, you can also trim your audio to the important bit and cut down all unnecessary parts. As bonus features, you can instantly share your audio on the world's biggest podcast platforms like Spotify, Google Podcasts, Apple Podcasts, etc. Last but not least, there's a cool monetization feature that allows you to capitalize on your talent and earn a fair amount of living. To install, fire up the Play Store and search for "Spreaker Studio" using the search bar.

As you click on Install, the download will begin and finish up briefly. Your app will await your arrival in the Launcher afterward.
#8. Soundtrap

Soundtrap is another online audio recording and editing tool that can be thoroughly used to cater to your tracks and audio files. It has an elegant interface with everything you need right in front of you. Many people call it the Google Docs of music. This is because Soundtrap has a very distinct option to collaborate with others and work accordingly. You can invite friends and unknown people both to come over and create music with you. This online tool is loaded with functionality, and quite noticeable are the virtual instruments of Soundtrap that make the experience a whole lot better.
To get started with Soundtrap, you'll first have to create an account. The process, also simple, should take no more than a couple of minutes. After you're done, there's so much that you can do with this admirable audio editor that it makes it almost unbelievable that Soundtrap is a web-based tool. For instance, there are Auto-tune options, a way of setting your own Podcast up, merging and splitting regions of your track, adjusting the tempo, applying beats and synth, and choosing loops for your audio. Soundtrap won't disappoint anyone who's looking for a useful tool in this regard.
#9. AudioStudio

AudioStudio is a commendable editing and recording tool for your tracks that come off as a Chrome extension. It can be painlessly downloaded from the Web App Store and used as an extension in your browser. It's fast, simple, very undemanding to use, and has many great features to its name. It's actually an integration with the Redcool Media platform. A few of these combined functions include importing any MP3 or wav link with one click and sharing what you've created using a cloud platform.
AudioStudio can duplicate, import, export, trim, split, optimize the speed, modify the volume, and even merge audio files quickly and with minimal effort. Additionally, there's a great method of applying a whole library of effects to your audio track as well. You'll find these in the form of a pan, gain, dynamic compression, and various frequency filters. There's also an option to render, which transforms your project into a simple track. To install, click on this link to proceed.

As you click on Add to Chrome, as shown in the screenshot, AudioStudio will be added to your browser shortly. You can then find it in your extensions section and launch the program easily.
#10. AudioLab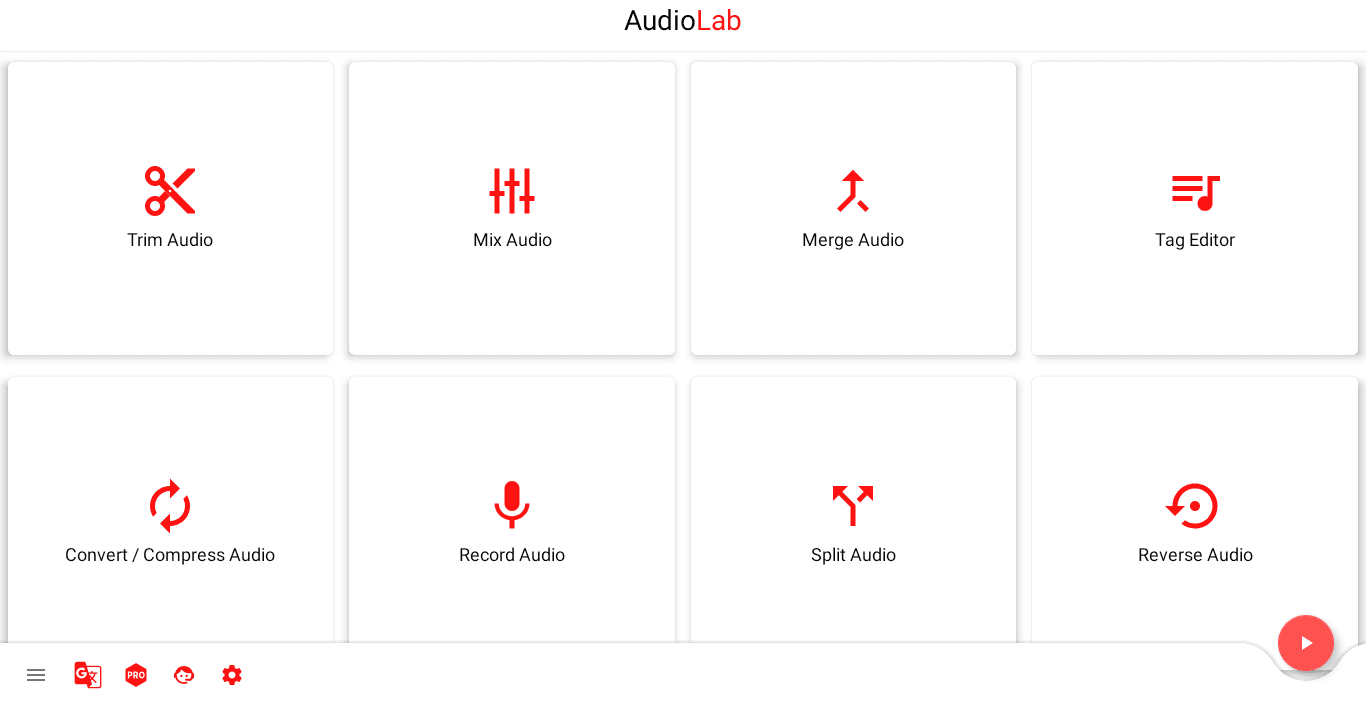 Labeled as the only audio editor app you're ever going to need, AudioLab does rack up an impressive set of features and functionality. First off, it has over a million downloads on the Google Play Store and is totally free, which is quite surprising for a proficient application like AudioLab. It comprises a professional-grade quality of standard and is one of the most established audio editing tools out there. For instance, it can cut, copy, paste, crop, implement silence, fade, undo, and redo in terms of editing. However, when it comes to the audio mixing part, you have numerous DJ effect options, filters, and ways of changing your track's pitch and speed.
It's also really effective in making ringtones out of your favorite part of a track with just a little bit of smart trimming. Also, it has a built-in text-to-speech engine that helps you convert your writing into a full speech. AudioLab also presents advanced options to record your audio, such as a noise suppressor, silence skipping, and automatic gain. To install this awesome tool, you'll have to open the Play Store on your Chromebook and type in "AudioLab" on the search bar.

Conclusion
With the Google Play Store, the entirety of the Internet, Linux, and Chrome extensions, your Chromebook is far from missing out on anything important for your audio editing needs. We've listed 10 of the most high-performing audio editors for your Chrome OS, so it now boils down to you trying each one out and choosing what suits your style the best.