Google's Chrome OS is a lightweight alternative to Windows, Linux, macOS, and other popular operating systems. This operating system is comparatively new but hosts all the major features of a regular OS. Chrome OS is a great platform and aims to target a specific audience.
It hosts several features that can easily tip the scales in its favor. However, just like every other operating system, it has its pros and cons. Before you shift yourself to the Chrome OS device, you need to know what it is all about and how it works.
Google announced the Chrome OS in July 2009. This system was created in conjunction with manufacturers. Devices that operate Chrome Operating System are known as Chromebooks. They were introduced in the market in 2011 and since then have continuously increased in popularity due to their affordability and functionality. This operating system was designed, keeping the Chrome browser in mind with a lot of similar features.
This can be thought of as a web-based operating system. Since the time it was released, Google has been updating its OS with new versions every year, gradually upgrading the user interface and system's capabilities. Chrome OS allowed brands to manufacture and introduce reasonably priced laptops in the market with lower hardware requirements.
What is Chrome OS?
Chrome OS is an operating system designed, developed, marketed, and owned by Google. This not precisely Linux but is based on it. It is partially based on the Chromium project, which is an open-source operating system and is entirely free to use. Due to Chromium being open source, it provides greater flexibility for software developers to integrate a lot of cool features without compromising system performance.ch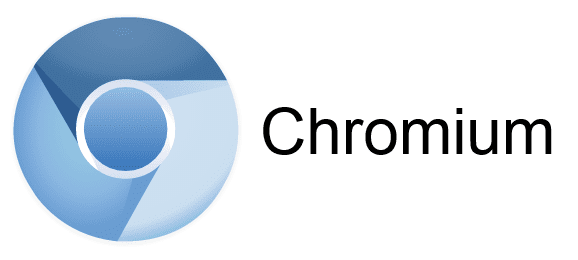 One of Chrome OS's main selling points is its simplicity. It is easily understandable and provides a straightforward interface where everything flows intrinsically. Although it has a desktop environment similar to the one you get on a Windows laptop, Chrome OS is fundamentally a web browser. It provides an online alternative to every significant task you can think of.
Just like Android phones, Chromebooks have access to the Google Play Store. It can be used to install all Android applications released in or after 2017. This means that most of the apps you can download on your Android phones or tablets can also be used when working on Chrome OS. This provided a more fantastic range of usability as compared to older versions when Chrome OS was not so purposeful.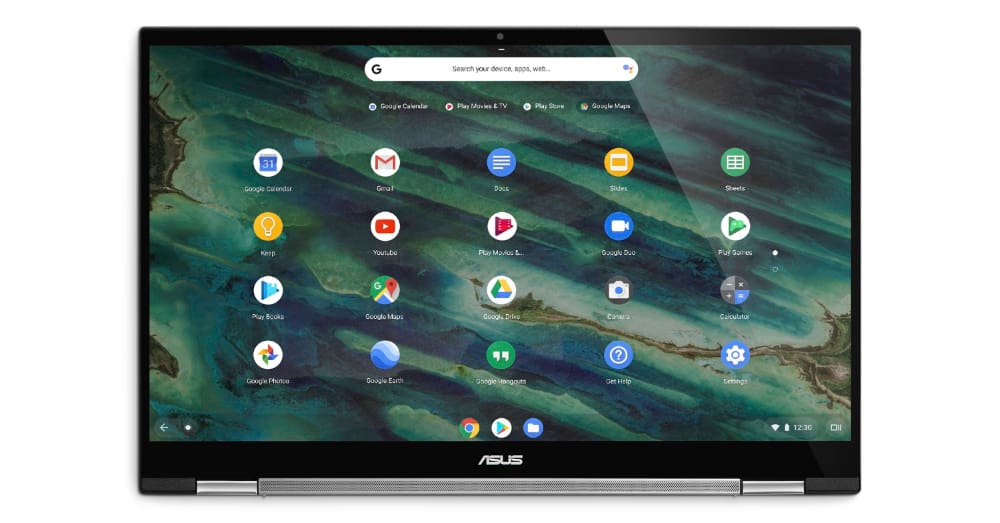 However, not all Android apps are optimized for this platform. This can then force you to run them in a phone screen format, which takes up just a small portion of the display on a Chromebook. It must be kept in mind that Chrome OS cannot be used to run AAA games or high-end software. Chromebooks are built for low-end usage with minimal storage and processing speeds.
Target Audience
Chrome OS was initially designed around the idea of replacing local programs with web applications. Although this system allows some apps to run locally, the system's primary purpose is to run the Chrome browser as efficiently as possible. This helped Chrome OS in the education market, where the concept of a browser-based, centrally managed computer has been hugely appealing to administrators and students alike. Students can log in, get instant access to Google services, and whatever other sites the institution allows, then have everything wiped off the machine when they log out.
Other than students, professionals looking to have a system that can perform all the necessary tasks with such a nominal price tag will always be a lucrative option. As you consider the evolving behaviors and usage trends, paired with the fact that we now have an easily accessible app ecosystem, Chromebooks are continuing to increase their consumer base every passing year. Google's vision for Chrome OS extends beyond netbooks, seeing the shift from locally operated software towards cloud-based programs such as Google Docs. As people move away from traditional practices, Chrome OS is guaranteed to only increase in demand.
Chrome OS & Linux
We can think of Chrome OS to be a forked operating system that uses the Linux kernel under the hood. Apart from the fact that Google used Linux for developing this system, the significant chunk of this platform is made up of Google's proprietary blend of code and software. It would help if you kept in mind that while the Chrome OS is using Linux kernel, it is still very different from what you might find in modern Linux distributions.
Chrome OS and Linux differ in the variety of applications they offer to the end-user. Anyone who has been using Google services will feel right at home on Chrome OS. Even though Chrome OS is not so popular as Windows, many people already rely on the Chrome browser, Google Drive, and Gmail for their day-to-day tasks.
Because of this, moving over to Chrome OS feels relatively natural. Linux desktop is best suited for environments where on-site tech support can handle various situations. By contrast, Chrome OS is intended to be entirely maintenance-free, thus not requiring any third-party assistance. This is partly made possible due to the Chrome OS being designed for specific hardware.
Chrome OS Features
A Chrome OS device does not store any local applications. One of the primary reasons for designing such an operating system was to speed up performance. They are known to boot up within three seconds. With no locally stored programs, Chromebooks do not need to run through a long checklist of drivers and devices, loading programs into resident memory.
The portion of Chrome OS needed to operate the device is stored in a read-only section of memory. The rest of the system files are integrated with the Chrome browser itself. Security updates are automatically installed on your device whenever you reboot the system. Just like regular browsers, the vulnerability in one web application will not affect any other program on your system. It allows you to maintain a much higher level of security. A complete set of user data is stored in the cloud, which means that even if you lose your device, you can log in from another system using your account credentials, getting effortless access to your data.
Any web application that runs in a standards-compliant browser works on a Chrome OS device. Moreover, this platform is focused on supporting new protocols such as HTML 5, which natively supports rich media. When it comes to peripherals, Chrome OS works with all USB and Bluetooth supported external devices that are commonly used with other operating systems.
Working
For using Chrome OS, you need to first login with your Google Account. After logging in you should see a taskbar and the menu at the bottom right corner gives access to "Settings", Login Profile, Network connection, and more. The google account used to login gives you access to all Google services, including Gmail, Maps, Docs, and Drive. You can then also get access to download thousands of applications in the Chrome Web Store. This Web Store provides alternatives to all major applications used on Windows and macOS. Moreover, it is possible to install Word and Excel, but for this, you will have to purchase Office 365.
These days, computing is a web-centric experience. You perform the majority of your tasks through your preferred web browser. With Chrome OS, Google is trying to reshape this experience. Traditional operating systems, such as Windows and macOS, demand ample hard drive space. You have to install local programs, manage security, and keep device drivers updated. Chrome OS aims to overhaul that paradigm once and for all.
It is designed to optimized for solid-state storage systems as opposed to traditional spinning hard drives. The full Chrome OS project revolves around the cloud computing model. According to Google itself, this model will help them provide better user experience, focusing on building an operating system with improved speed, security, and simplicity.
What Does The Future Hold?
Chrome OS is a Linux variation and has been around in various incarnations since the early 1990s. Since the time it was formally introduced in the market, Google has plenty of challenges to address. Without an internet connection, a device that operates on Chrome OS is severely restricted, almost to a extent of Chromebook becoming a paperweight.
However, Google has continued to develop Chrome OS into a much more reliable and functional system than what it was a few years ago. They are making Chromebooks; Pixelbook Go is a great example of an excellent product. With the rise of internet connectivity all over the world, Chromebooks will indeed be popularized over time.
Conclusion
Chrome OS is fundamentally different from traditional operating systems. If the majority of your time is spent on a web browser, whether it's reading news articles, surfing social media platforms, or using web-centric productivity services like Gmail and Google Docs, then this system would probably meet your needs perfectly.
Chrome OS uses one-sixtieth as much hard drive space as Windows 7. It is a useful solution for anyone who often works online and does not need any sophisticated software regularly. It allows you to enjoy a smooth and fast working experience, thanks to its compact size and manageable structure.