This is the era of Chromebooks! Powered by the Linux-based operating system called ChromeOS, these lightweight, easy-to-carry machines are perfect for individuals from all walks of life.
Regardless of whether you're looking for a tablet with basic hardware or a beast that can easily run any software, there are tons of options available in the market for everyone. However, with such a wide variety of these machines, people can get a bit confused when choosing the right Chromebook. If you're one of those people, you need not worry as ChromeReady brings you the Best 6 Chromebooks of 2019.
1. HP Chromebook x360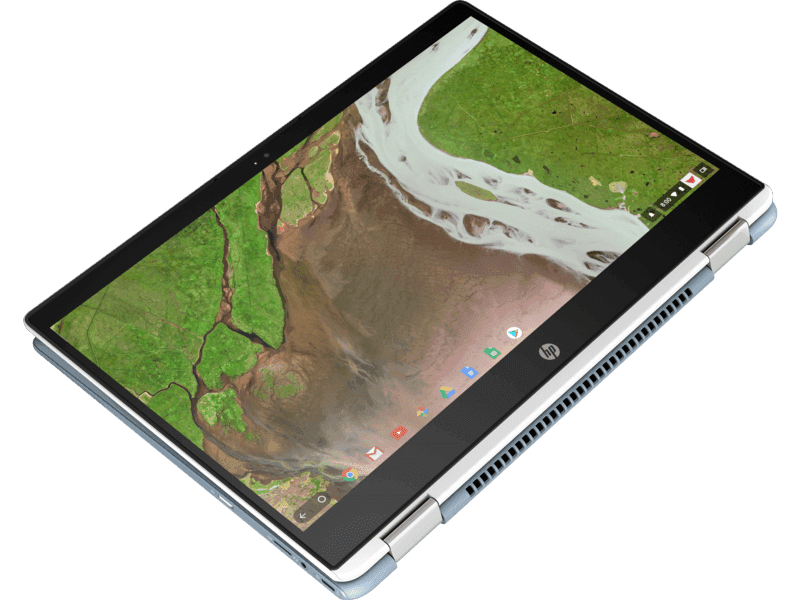 At the top of our rankings is HP Chromebook x360, and without a doubt, this machine deserves this spot. If you're looking for a machine that is not only inexpensive but also delivers fast performance and long battery life (close to 13 hours), then the best bet would be to settle for this Chromebook by HP.
In terms of its specifications, it comes with an 8th generation i3 processor coupled with 8GB of RAM and 64 GB of storage space. Accordingly, you shouldn't have any problems running most of the software that you'd run on any other machine. It also weighs only 1.68 KG, so carrying it shouldn't be an issue either.
Another great thing about HP Chromebook x360 is that you can also use it as a tablet as it has a touchscreen and can be rotated to a 360-degree angle. Delving deeper into hardware details, the machine also offers dual speakers, HD webcam, backlit keyboard, USB 3.0 port, MicroSD slot, and Bluetooth 4.2. The main reason this Chromebook is at the top of our list is its price, as you can get it for only $453 from Amazon right now.
2. Google Pixelbook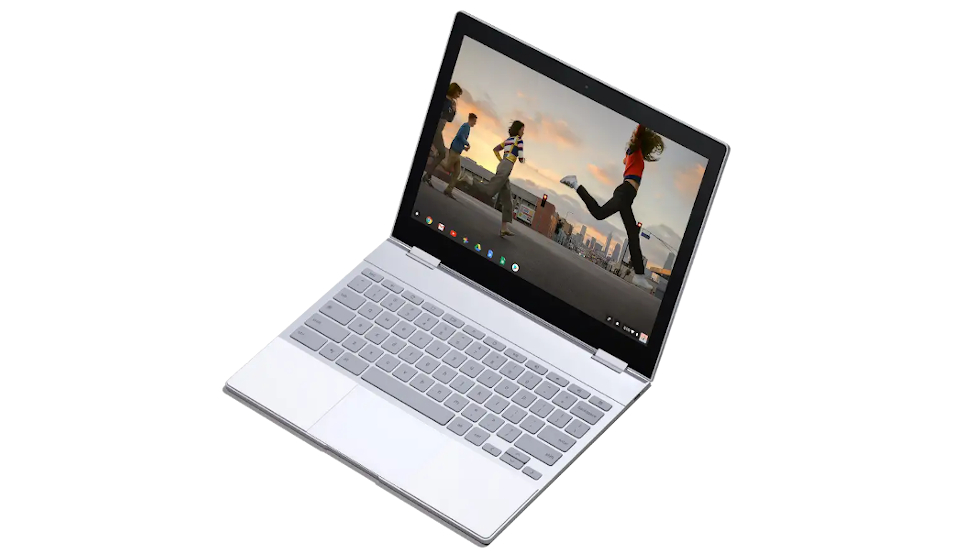 What sets apart this Chromebook from the others is its availability in different specifications, which means that its price will depend on the RAM and processor of your choosing.
If you are looking for a heavy-duty laptop, your best bet will be to go for the i7 (with 16 GB RAM and 512 GB of storage space) variant of Google Pixelbook, which costs about $1,649. If that doesn't come under your budget, this Chromebook is also available with an i5 processor, 8 GB of RAM and 128 GB of storage space that you can get for about $999. Still too expensive? Well, Google has got you covered with the m3 processor/8 GB RAM/64 GB storage variant of Google Pixelbook that is available in $649.
Apart from the specifications, this Chromebook also accompanies a long-lasting battery timing. When it comes to its display, it has a 13.3-inch FHD or 4K LCD touchscreen coupled with an Intel UHD Graphics 615 card, which makes it perfect for artsy individuals who are interested in graphic design. Make sure to head to the Google Shop to purchase any of these products.
3. Asus Chromebook Flip C434
This is the perfect Chromebook for anyone who's looking for a long-lasting battery, premium look and feel, and an above-average processor. With the Intel Core m3-8100Y processor that has been optimized for smaller devices, it generates less heat and, thus, can last for about 10 hours. Another great thing about this processor is that it can be overclocked to provide up to 3.4GHZ of processing power. If you have more focus on performance, you should go with the 8GB RAM variant of this device, while the 4GB one is a more budget-friendly option.
Similar to HP Chromebook x360, this machine is also famous for its ability to turn into a tablet. Not to mention that it also sports a 14-inch touch screen and aluminum design, which gives it the upper hand amongst other entries in this list. It is one of the more expensive options in the Chromebook market as its price ranges between $530-608 depending on the RAM. If we've left you interested in this product, click this link and order the ASUS Chromebook Flip C434 right now.
4. Lenovo Yoga Chromebook C630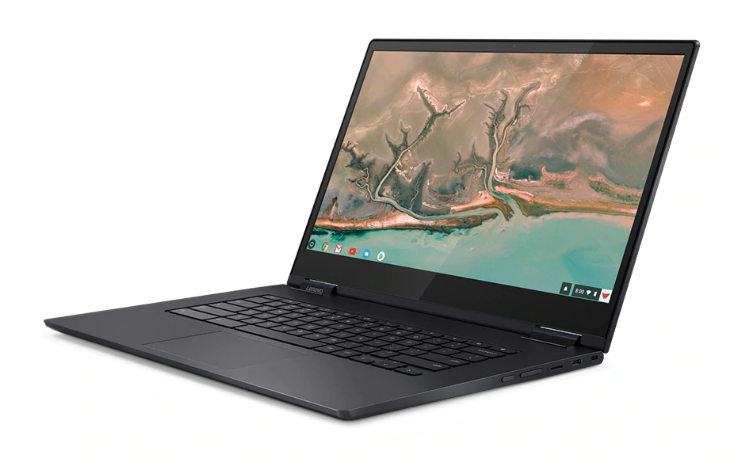 This is yet another Chromebook with high-end specs and a display that comes close to none. The Lenovo Yoga Chromebook C630 has been specially made for individuals who settle for nothing but the best.
When it comes to its performance, it can seamlessly run almost any software out there in the Chrome store, all thanks to its Intel Core i5 8250U @1.6 GHz processor and 8GB of RAM. It doesn't fall short in the storage category as well as it comes with 128GB eMMC storage. Nevertheless, what gives this product the true edge is the fact that it sports a 4K touchscreen that is not often found in Chromebooks. As you could probably tell from the name of the product itself, it can be easily bent and used as a tablet.
With that being said, its unparalleled processing power could hurt its battery timing, and this is the reason why this Chromebook hails at the 4th spot of our ranking. Get this product from the official Lenovo website for $899.
5. Acer Chromebook 315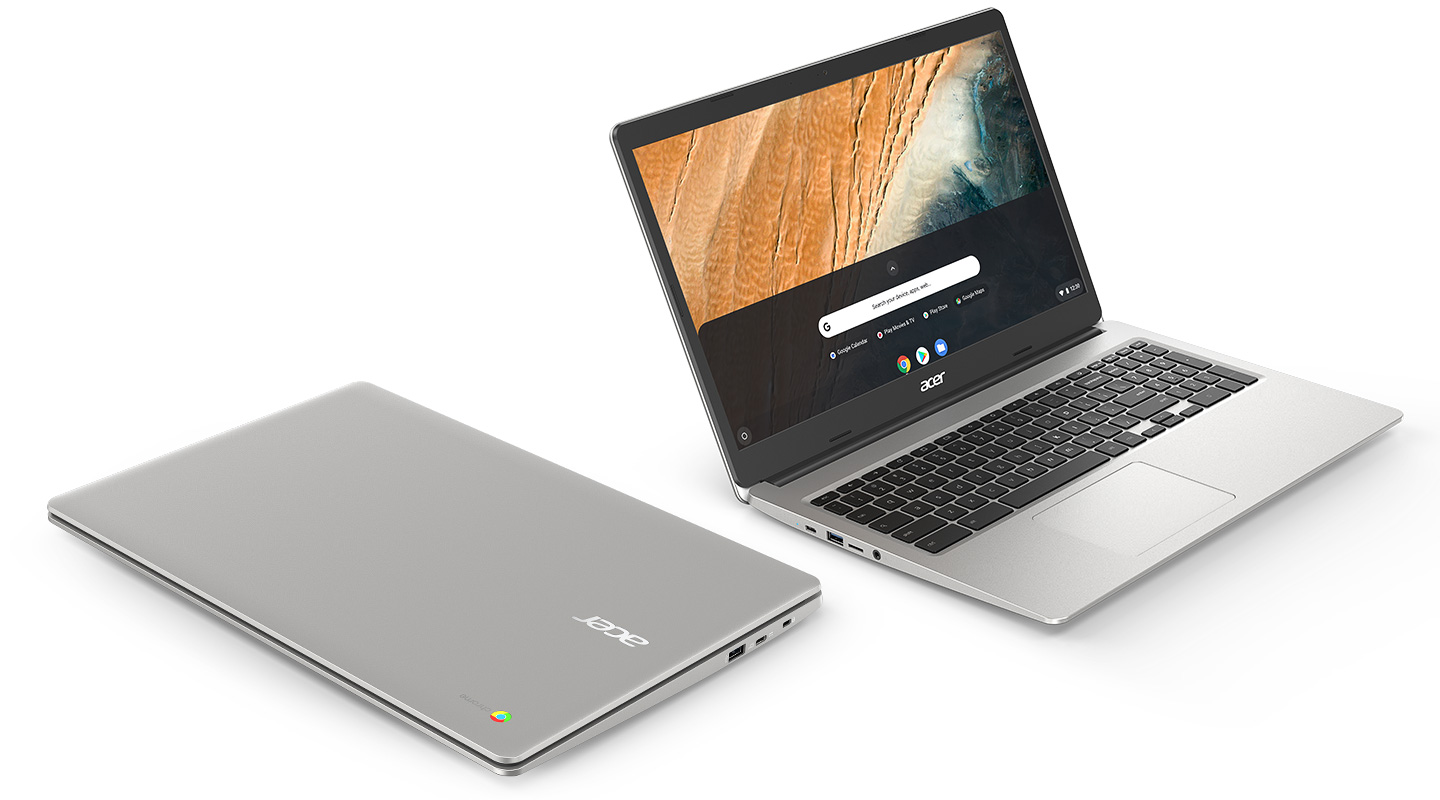 Chromebooks don't have to be expensive all the time. In Acer Chromebook 315, you are to find the perfect machine for your regular computer usage. If you're tired with the Intel processors for some reason, this Chromebook comes with an AMD A6-9220C chip coupled with Radeon R4 integrated graphics, 4GB of RAM, and 64 GB storage space. Besides, it also sports a 15.6-inch touchscreen and a pair of built-in speakers that provide better sound quality than even the most expensive Chromebooks. Other than that, the makers haven't compromised on the battery timing either, as this machine can last up to 10 hours.
Although it doesn't have the best processing power or body design, its price makes up for all its shortcomings. Yes, you can get the Acer Chromebook 315 for only $196 from Amazon.
6. HP Chromebook x2
Released in 2018 is the HP Chromebook x2, which seems to be loved by everyone on the Internet. The driving force behind most of its positive reviews is the fact that it is has a 12.3-inch, detachable touchscreen that can be used as a tablet. Apart from that, it comes with a battery life that can be compared with only a few Chromebooks available in the market.
The product falls short on delivering quality performance due to its meh-inspiring processor (Intel Core m3-7Y30) and insufficient RAM (4 GB). Considering this, people planning on performing heavy-duty tasks on this machine should think twice before buying it. Nevertheless, it is still a great machine, and with a price tag of $479.99, it won't go too hard on your budget either.
Conclusion
There can be a big difference in the prices, specifications, and designs of Chromebooks. Therefore, we gave it our best shot to compile a list that covers a Chromebook for each demographic. However, if you think something is missing in this list, feel free to suggest the Chromebook of your choice in the comments down below.